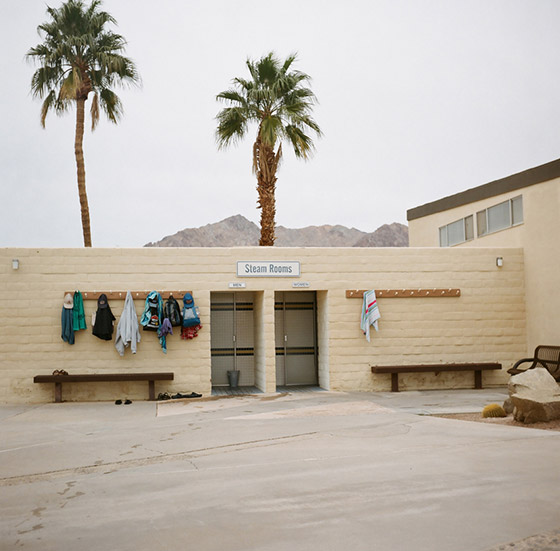 L.A.-based photographer Kendrick Brinson shares photos of her new project on The Fountain of Youth Spa and RV Park in the Southern California desert.
This is the start of a new project on The Fountain of Youth Spa and RV Park in the middle of nowhere in the desert of Southern California, just 6.5 miles from the fish bone covered shore of the apocalyptic Salton Sea.

This group of photos is only from two days and two nights that I spent at the RV park and it is the first project I've decided to shoot solely on film, with a little 35mm point and shoot camera that I have very little control over and a yellow Rolleicord. The film choice was a deliberate attempt to slow me down because I am a heavy shooter.

Within an hour of being in the park, I was welcomed. People waved, a woman helped me find a rock to try and hammer my tent stakes into the dirt, a man drove by and offered up a hammer to try to get the stubborn stakes into the ground, then I wandered a bit and a couple offered to let me sleep on the couch on their sun porch if the predicted rain happened and my tent didn't hold up. (Yes, of course it would rain while I was camping in the desert. Luckily, I kept dry.)
Continue reading and see more photos on Kendrick's blog.