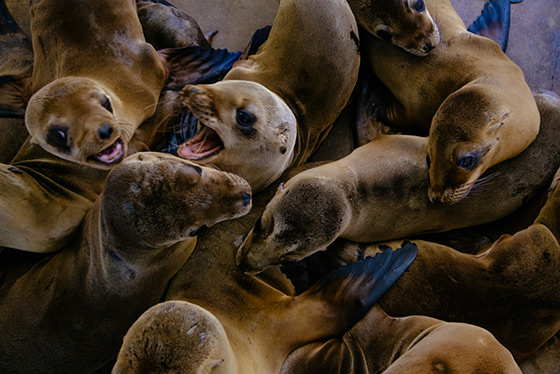 L.A.-based photographer Kendrick Brinson had an assignment for The New York Times photographing hundreds of sea lions at The Pacific Marine Mammal Center.
People often ask me what my favorite shoot I've done is but every single shoot I do is different. Variables like light and personality and the environment and the client play a big part in the variety, but this shoot was amped up because I had more than 100 barking subjects. I headed to Laguna Beach to The Pacific Marine Mammal Center for The New York Times where an amazing team was rehabbing a record number of sea lion pups that were abandoned and rescued on the Pacific Coast. The young new rescues barely resembled sea lions, they looked more like thin, weak otters and I was just stunned by the dedication the staff and volunteers had to get the pups well so they'd be the chubby and playful animals they are meant to be. To say I love animals is a bit of an understatement so we can file this shoot under one of my thousands of favorites.

Read the story here: Starving Sea Lions Washing Ashore by the Hundreds in California
See more photos on Kendrick's blog.