C.S. Muncy
is a New York City-based freelance photojournalist with a client list that includes The New York Times, The Wall Street Journal, Newsday, The New York Daily News and The Village Voice. His work has also appeared in Time Magazine, The Smithsonian Magazine and Wired Japan. In 2012, he was selected for the 25th Eddie Adams Workshop, received the NPPA Short Course Travel Grant and won first prize in the National Geographic/Nikon "Full Story" photo contest. A graduate of the Defense Information School, he enlisted in the United States Air Force in 2002 and is currently a combat correspondent with the 106th Rescue Wing.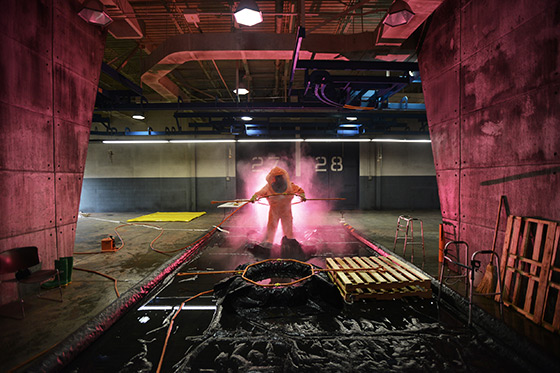 A few weeks ago I was asked if I wanted to go shoot an Air Force emergency manager training event known as Global Dragon. EM events are always a big bag of fun; typically involving hyper-talented individuals training to deal with truly awful situations.
Held at the Guardian Centers of Georgia, Global Dragon provides a refresher course for Airmen, allowing them to put their skills to use to identify live chemical, biological, radiological and nuclear agents and materials. Emergency management technicians from more than 20 individual units participated.