Pete Souza
is the Chief Official White House Photographer for President Obama; he is also the Director of the White House photo offic and is currently on an extended leave of absence from
Ohio University's School of Visual Communication
where he is an assistant professor of photojournalism. He has worked as an Official White House Photographer for President Reagan, a freelancer for National Geographic, and as the national photographer for the Chicago Tribune based in their Washington bureau. His book, "The Rise of Barack Obama," was published in July 2008 and includes exclusive photographs of the Senator's rise to power. Souza extensively documented Obama's first year in the Senate and accompanied Obama to seven countries including Kenya, South Africa and Russia. The book was on the New York Times bestseller list for five weeks. In addition to the national political scene, Souza has covered stories around the world. After 9/11, he was among the first journalists to cover the fall of Kabul, Afghanistan after crossing the Hindu Kush mountains by horseback in three feet of snow. As a freelancer, Souza has photographed two articles on assignment for National Geographic Magazine and three photo essays for Life Magazine. His photographs have also been published in many other magazines and newspapers around the world including on the covers of Fortune, Newsweek, and U.S. News & World Report.
On this special episode recorded during my recent visit to The White House, I chat with my friend Pete Souza, Chief White House photographer for President Barack Obama and the director of the White House Photography Office. We talk about his unique job that's taken to nearly every corner of the earth. Pete has bore witness to some of the most important moments in history both in the Obama Administration as well as during the Regan administration decades past. This is a talk you don't want to miss! so sit back, relax, and enjoy this special presidential episode of The Photo Brigade Podcast!


Podcast: Play in new window | Download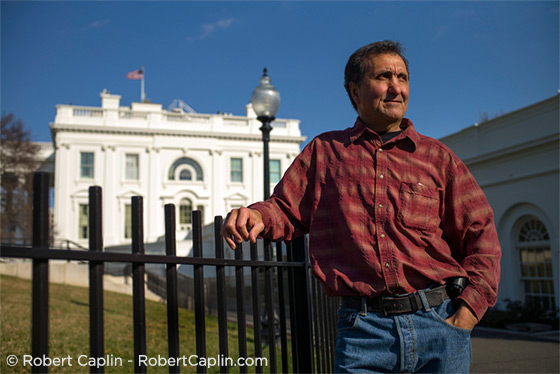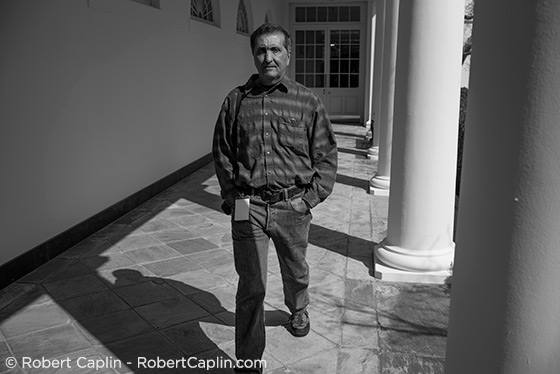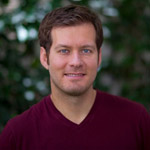 About the writer:
Robert Caplin
is an editorial and commercial photographer based in Manhattan who specializes in documentary, travel, celebrities, portraiture, and events. He's a regular contributor to The New York Times, Los Angeles Times, and The Wall Street Journal and his work has been published in National Geographic, Sports Illustrated, and Newsweek. His clients include individuals such as Justin Bieber, Tiki Barber, and Victoria Justice and organizations such as The International Emmy's, Abercrombie & Fitch, and American Electric Power. His photographs were honored at the 2010 Clio Awards for advertising, and HarperCollins published his long-term documentary as part of Justin Bieber's New York Times Bestselling visual autobiography, First Step 2 Forever, which has sold over a million copies in 25 languages.