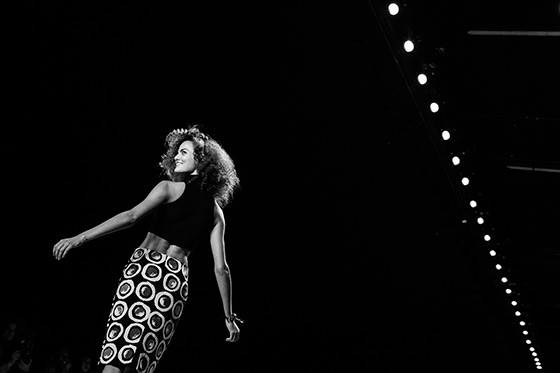 Brooklyn, NY-based photographer John Taggart shares some photos from the New York Fashion Week.
I recently spent a few days shooting fashion week on my own time. With no attached pressures or deadlines I could focus more on the offbeat and what appealed most to me.

Many of my colleagues shoot fashion week every year during the months of February and September. Every year that passed I was out shooting breaking news or working on other projects, stories and was always curious and mostly fascinated with the pictures made both backstage and on the runway.

I heard this was the last year for the event to be held at Lincoln Center before it gets moved elsewhere. I thought it might be important to record a piece of it and it did not matter if I was working for anyone or not, I just wanted to get out and shoot it.

It was nice to walk into an event with such chaos, demand and pressure and to view it from my side with absolutely no pressure just focusing on the pictures. It was therapy.
See more photos on John's website.