Tihomir Lazarov is a commercial portrait photographer from Bulgaria who started photography as a business 5 years ago. He's a strong believer in personal projects alongside with commercial work. His main tool in his gear list is his imagination. Everything else can be learned, rented or bought.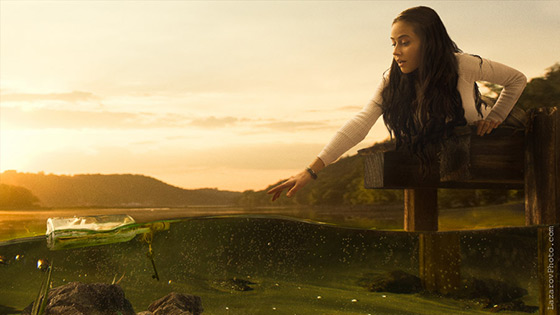 Recently I've published a promo project that I created for my portfolio that took me 8 months to complete. It was a simple romantic story of a 19th century young girl who finds a letter in a bottle which tells her about the existence of her twin sister. She travels to her sister's place going through adventures.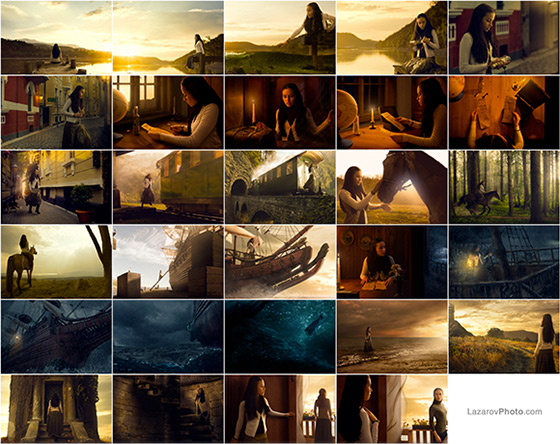 It was the late autumn of 2013 when I started the project after going through different ideas for about a month. It was this tough time when the phone was not ringing so I decided to take the time for another personal project that may attract new clients.
As it was already cold and I didn't want to wait for the warm seasons I decided to photograph the model separately from the backgrounds. The next several months I spent traveling, photographing different parts of the backgrounds, building miniatures (like the pier on the first few images), drawing and composing pictures together. I already have a database of backgrounds I shot myself. That's why I was only going after the missing elements.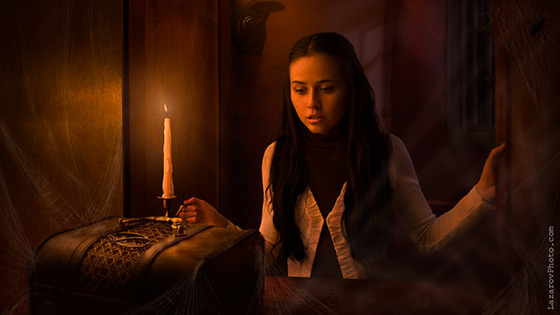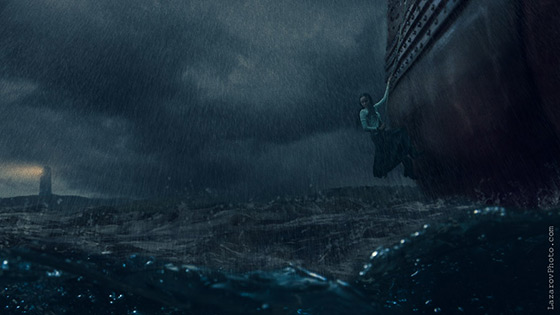 The project was all done on a budget having lots of passion, great model and a small set of technology tools — old discontinued crop sensor camera, several lights and Photoshop. The total cost was not more than $500.
I'm usually trying to avoid composing images in Photoshop and I'm not that good at that. It takes me a lot of time and my goal is to tell a story, not showing visual effects. At the end I created a 2.5D film:
Here's the breakdown of one of the scenes:
See all the stills from the story on Lazarov's website.