In October of 2014 Luceo photographed participants at the 10th National Harm Reduction Conference in Baltimore, Maryland. The photographs allowed each subject to address the very personal impact of drug overdoses and communicable disease as it affects people who inject drugs, their friends, and families. Subjects were given a small placard on which they could express their viewpoints on the subject. A portrait was made of each person and paired, as a diptych, with their hand holding their own words. Roughly 400 diptychs were created along with eight video shorts and propagated to social media. Approximately one in three conference-goers participated in the Photo Booth. Posts from the generated content netted a reach increase of 396.7% with a page-like increase of 263.3% for HRC.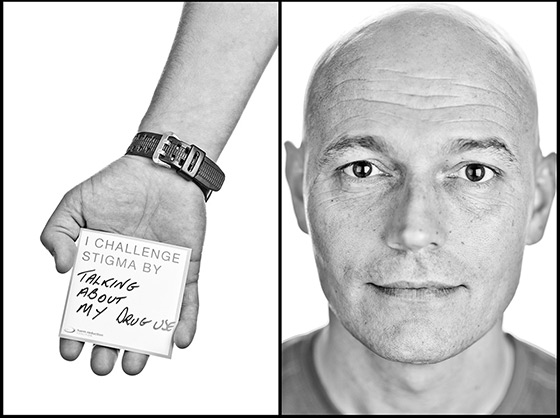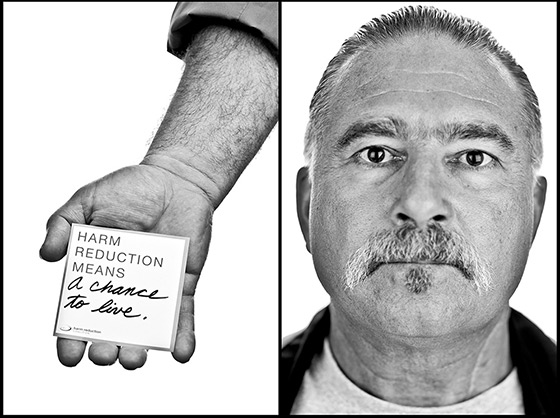 Harm reduction is a set of practical strategies aimed at stopping the spread of HIV and Hepatitis C as well as curtailing overdoses that impact a global estimated 16 million people who inject drugs, their friends, and families. It is especially relevant in 2015 given a near doubling of fatal overdoses in the United States in the last decade combined with a spike in prescription opioid abuse. In some areas in the U.S. three out of four people who inject drugs carries Hepatitis C and one in 10 has HIV. Harm reduction models its approach to these challenges using a scientifically proven public health paradigm. The upswing of the current state of overdoses and communicable diseases is that they are nearly 100% preventible with basic changes to how policy and public health is administered to people who inject drugs.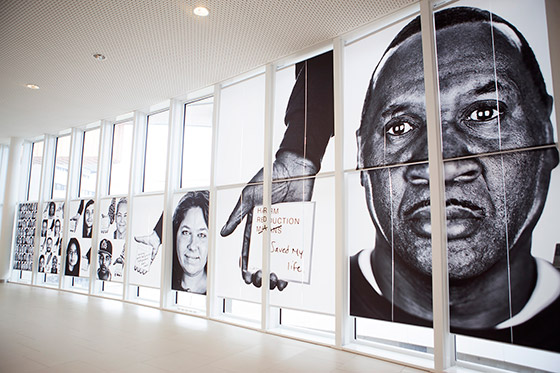 From March 9-17th, Luceo will be directly addressing these changes with an installation of images at the 58th Conference on Narcotic Drugs, a meeting of United Nations states who work to tackle these problems on an international level. The work will be on display at the United Nations facilities in Vienna, Austria. The exhibition runs the entire circumference of the building and is printed on translucent backlit display paper showing images ranging from 1-14 feet in height along the windows of the building in the common areas for the Conference's delegations.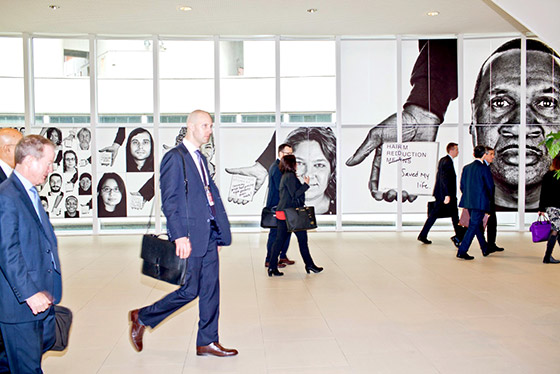 The Harm Reduction Coalition is a national advocacy and capacity-building organization that promotes the health and dignity of individuals and communities impacted by drug use. Their efforts advance harm reduction policies, practices and programs that address the adverse effects of drug use including overdose, HIV, hepatitis C, addiction, and incarceration. Recognizing that social inequality and injustice magnify drug-related harm and limit the voice of the most vulnerable communities, HRC work to uphold every individual's right to health and well-being and their competence to participate in the public policy dialogue.
See more of Luceo's PSA work here.