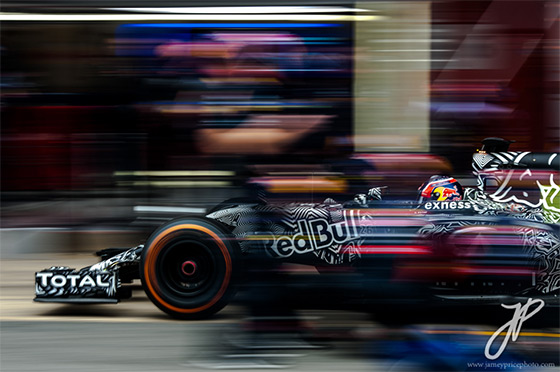 Motorsport photographer Jamey Price shares photos of the Formula 1 testing in Barcelona, Spain.
I love winter testing. Not everyone does, but I do.

The long days allow for plenty of opportunities to make art with the new cars pounding around lap after lap after lap. You can learn so much about the cars, the drivers and the teams. It still boggles my mind that so many journalists keep their asses planted in the media center watching a live timing screen, and occasionally poking their head over the desk to see which car is coming in pitlane and what tire it is running on. Instead, no matter what the climate or weather conditions, I'd rather be trackside.
Continue reading and see more photos on Jamey's blog.