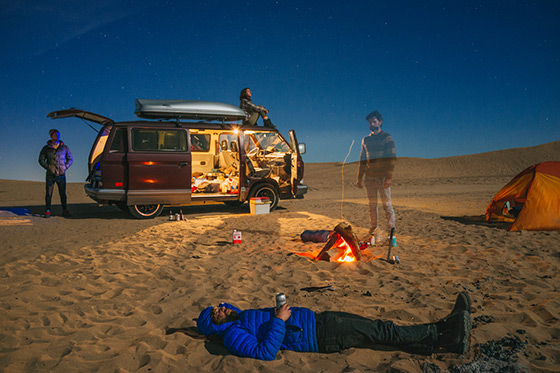 L.A.-based photographer David Walter Banks shares photos of a road trip to the California desert with friends.
No better way to make a new friend than to embark on an exploration alongside them. That's how my good buddy Dan Kraus introduced me to the wonderfully talented photographer Michael Mullady, and the exceptionally fabulous Cristina. Ok, so we actually met in a bar, and being the jobless wanderers we are, we decided to pile into Michael's VW Vanagon a few days later to peruse my beloved California desert. Not only did I make some wonderful new friends, but I also received the final push to trade in my car for my own VW Camper Van. Here are a few from our brief time on the road together (film photos yet to come).
See more photos on David's blog.