C.S. Muncy
is a New York City-based freelance photojournalist with a client list that includes The New York Times, The Wall Street Journal, Newsday, The New York Daily News and The Village Voice. His work has also appeared in Time Magazine, The Smithsonian Magazine and Wired Japan. In 2012, he was selected for the 25th Eddie Adams Workshop, received the NPPA Short Course Travel Grant and won first prize in the National Geographic/Nikon "Full Story" photo contest. A graduate of the Defense Information School, he enlisted in the United States Air Force in 2002 and is currently a combat correspondent with the 106th Rescue Wing.
So let's talk about cameras that are fun.
I spend a good amount of time talking about gear that's tough. I love the idea of cameras and accessories that can take the worst kind of beatings; the ones that can stand up to intense cold or the worst kind of heat. But i rarely ask "will this be fun to use?"
I recently got my hands on the new Lomography LC-A 120, an upscaled medium format version of their venerable LC-A point and shoot. After reviewing the test images I took on this, I can say that, in this case…I've found a very, very fun camera to play with.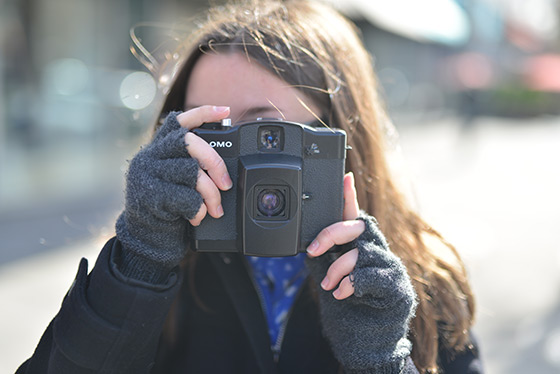 I tested this in three very different kind of environments. First, I spent some time walking around the city taking street shots and casual images. Second I took it with me to the Professional Bull Rider Association competition at MSG. Third, I shot from the back of a helicopter during a training event.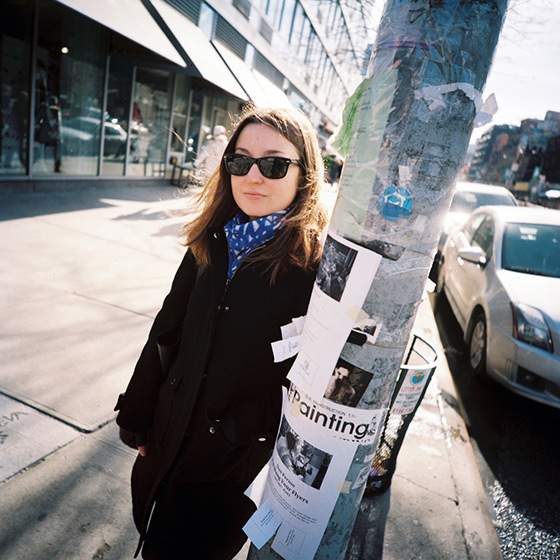 I was most impressed with this as a street-shooter's camera. The glass is surprisingly sharp and it has a wide field of view (38mm on a 6×6 frame.) To focus, there's a set of distance markers (you're really guessing how far off your subject is, but the lens is pretty forgiving.) During this time, I shot on a mix of 400TX and Portra film. The camera is fully automatic, leaving the user with very little in the way of manual control. However, by changing your ISO settings you can over or underexpose by several stops. Personally I would have liked more manual control, but then I guess it would have been a far different camera.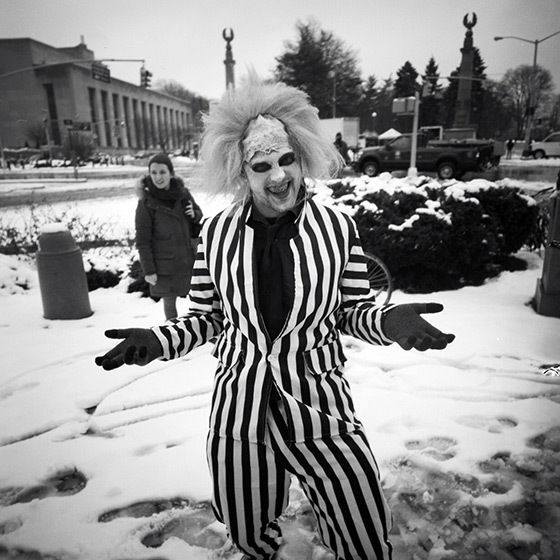 Shooting the rodeo was interesting – I underexposed by a full stop in order to get a faster shutter speed. Still, the camera's not really designed with action in mind (the aperture is fixed at f4.5) so the faster action images tended to blur somewhat. Faster ISO film probably would have fixed that. That said, I liked that graininess that he underexposed frames gave me, and I dug that I really didn't have to spend too much time worrying about the technical aspects of the image and could just concentrate on shooting.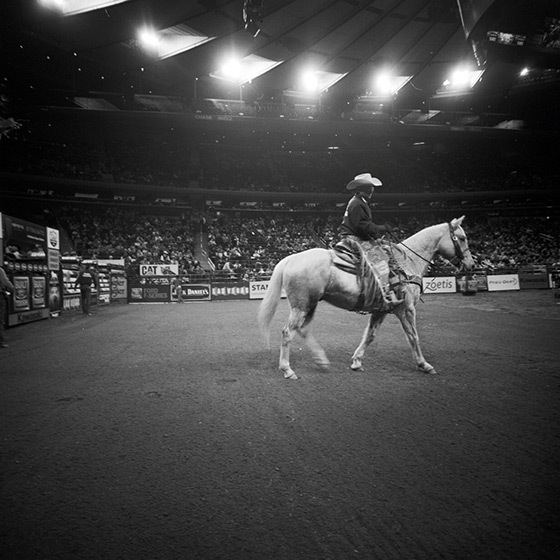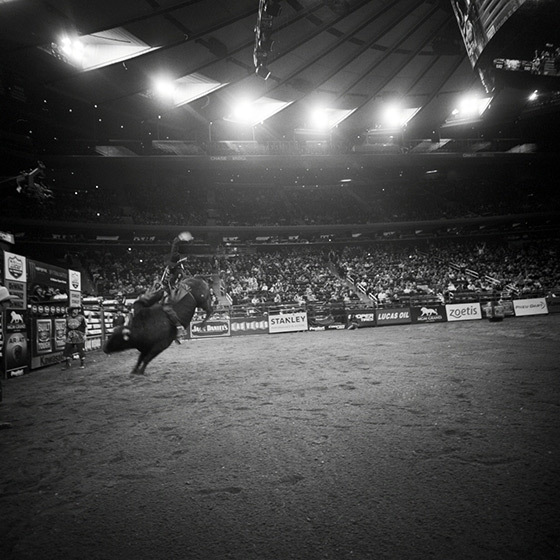 Using it in the back of the helicopter proved easier than I would have thought. The lens was wide enough that I was able to capture the door gunner (and my boot, it seems.) The difference between shadow and light made for an image with more contrast than I would have liked, but that's more on me than the camera.
Based on my testing, I really liked this camera. Honestly, more than I thought I would have. It's not tough. It won't survive going into a burning building or falling from a rooftop. But it's fun and simple; you spend more time thinking about how to frame the shot rather than how to set your exposure. For street shooters, this is incredibly important.
PROS
– Sharp, wide 38mm f4.5 lens
– Extremely easy to use
– Over/under exposing is as simple as adjusting your ISO
CONS
– I would have liked some more manual control
– On the expensive side at $429