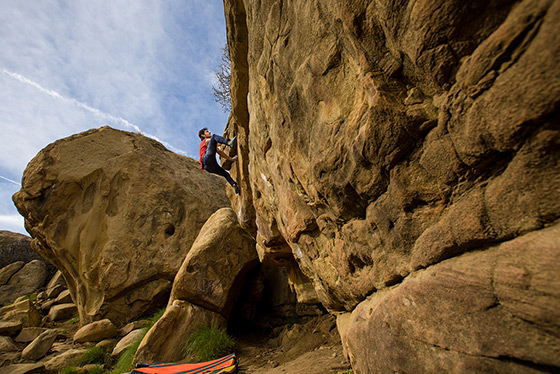 L.A.-based photographer Dan Krauss photographed climber Josh Larson for Gramicci Clothing.
Had a great few days before and after Christmas shooting Josh Larson for Gramicci Clothing. Shot at Stoney Point in Los Angeles and the Buttermilks in Bishop, Calif. Larson, who lives in Boston, was on a 2-week climbing trip in Bishop with some notable ascents, including Buttermilker (V13), The Spectre (V13) and Xavier's Roof (V11). I was out there shooting photos for Gramicci's new shoe and clothing line that is coming out soon. The kicks are super sick, can't wait to get my hands on a pair! Also, nothing like shooting shorts and tank tops in 20 degree weather. Big thanks to Josh for being such a champ!
See more photos on Dan's blog.