C.S. Muncy
is a New York City-based freelance photojournalist with a client list that includes The New York Times, The Wall Street Journal, Newsday, The New York Daily News and The Village Voice. His work has also appeared in Time Magazine, The Smithsonian Magazine and Wired Japan. In 2012, he was selected for the 25th Eddie Adams Workshop, received the NPPA Short Course Travel Grant and won first prize in the National Geographic/Nikon "Full Story" photo contest. A graduate of the Defense Information School, he enlisted in the United States Air Force in 2002 and is currently a combat correspondent with the 106th Rescue Wing.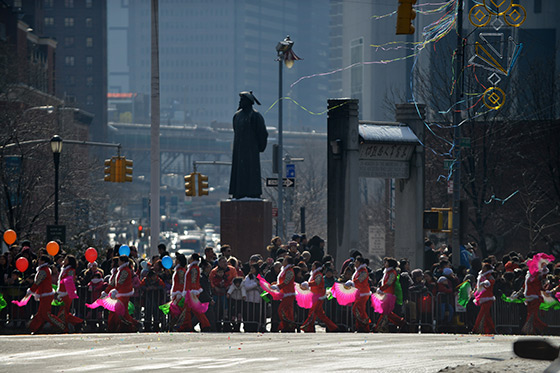 Photographing parades in NYC can be an incredibly mixed bag. On the one hand, you've got a steady stream of great material – floats and dancers, politicians and spectators, they all make for great frames. On the other hand, everyone with a camera shows up. More then a few manage to snag press passes from the organizers, guaranteeing that you'll literally be elbowing your way through "guys with cameras" for acceptable shots.
The nice thing is that the crowd of professional shooters is pretty small. You tend to know each other – or at the very least, you recognize the faces. They know the etiquette, the unwritten rules of shooting (which mostly boil down to: don't be a dick, don't intentionally get in the other shooter's frame.) Everyone else…well, it's the wild west. Anyone who could snag a pass and afford a camera, they're just all over the place. They'll get in your frames, run into you, and generally be unpleasant if you call them on it. But hey, it is what it is. Adapt and overcome.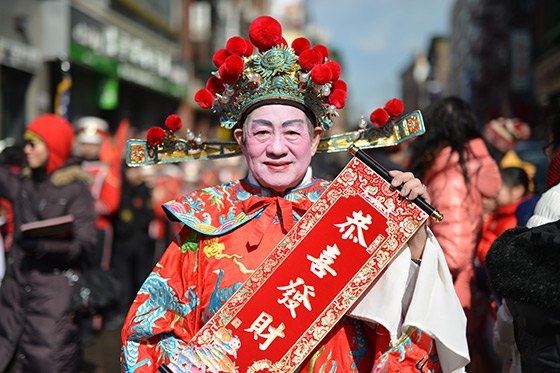 I was on assignment this week shooting the Lunar New Year Parade in Lower Manhattan, and had to deal with all of this. So here's a few suggestions for new shooters covering these kind of scenes:
1) You don't have to be six inches from your subject in order to get the shot. I learned this a long time ago – some of the best shots are taken hundreds of feet away from your subjects. This has the twin benefits of being able to not interfere with the scene, and not interfering with the photographers around you.
2) The city is a 3D environment. If you're just shooting from street level, you're severely limiting yourself. There's bridges, rooftops, and second-floor store windows you could be shooting from. Sometimes it takes some negotiating in order to gain overhead access, but it's really worth the effort.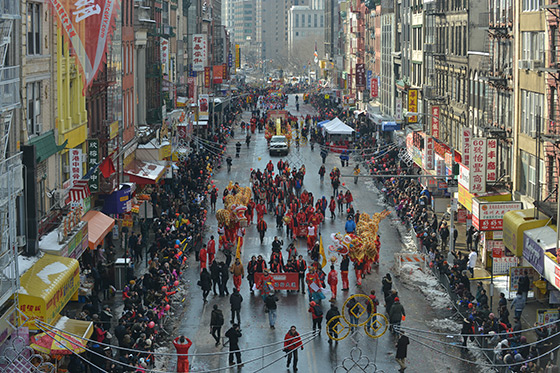 3) Keep working the scene until the very end. Most shooters get frames at the beginning of the parade, then putter out towards the middle. By the tail end of it, you've got a scene (relatively) devoid of shooters, giving you a much less crowded shot.
4) Don't overburden yourself. I carried two bodies and a few extra lenses on a Lowepro belt. You're going to be walking and running for most of the day. Carry too much crap, and you'll pay for it later.
5) Always keep in mind that, even if they're your competition, other photographers will always remember how the new guys behave. If you make an ass of yourself, word's going to get around. On the flip side, if you're humble and polite, if you're willing to work with those around you like an adult, they're more likely to extend the same courtesy to you.