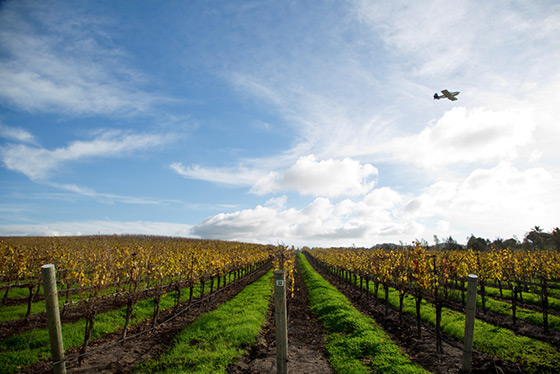 L.A.-based photographer Kendrick Brinson took photos of vineyards and restaurants on the California Central Coast for the San Francisco Chronicle.
This is the second blog post of images I shot while working on a travel story on the California Central Coast for The San Francisco Chronicle. I spent a few days exploring the gorgeous natural areas (you can see those photos here) and also went to three San Luis Obispo vineyards and their very different tasting rooms, all beautiful (Biddle Ranch Vineyard, Tolosa Winery, and Claiborne & Churchill Vineyards). I also headed up to Paso Robles to two restaurants: Mistura, a new Peruvian spot, and Black Stallion, a gastropub. I also squeezed in a visit to the Apple Farm Inn and the Castle Inn in Cambria.
See more photos on Kendrick's blog.