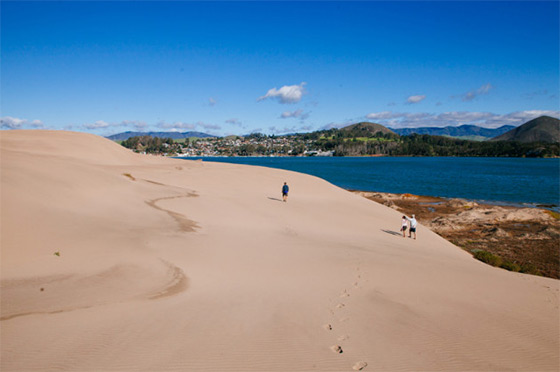 L.A.-based photographer Kendrick Brinson took beautiful photos of the California Central Coast for the San Francisco Chronicle.
I had the utmost pleasure exploring the California Central Coast for a handful of days for The San Francisco Chronicle. I dragged my camera around to Morro Bay (including a kayak trip in the bay amongst harbor seals and an oyster farm and then a hike on the dunes with Central Coast Outdoors Tour Guide Craig Stone), to San Luis Obispo and its gorgeous vineyards, to restaurants in Paso Robles (to follow in the next post), to a hike on the Poly Canyon Trail through amazing architecture in the Poly Canyon Design Village amongst the green hills, and back to the coastline in Cambria and Pismo Beach.

I had such a joyous feeling while exploring this area–its beauty is unparalleled in the winter and it was just so nice hunting for beauty on adventures for a client, since that's often what I'm doing on my days off.
See more photos on Kendrick's blog.