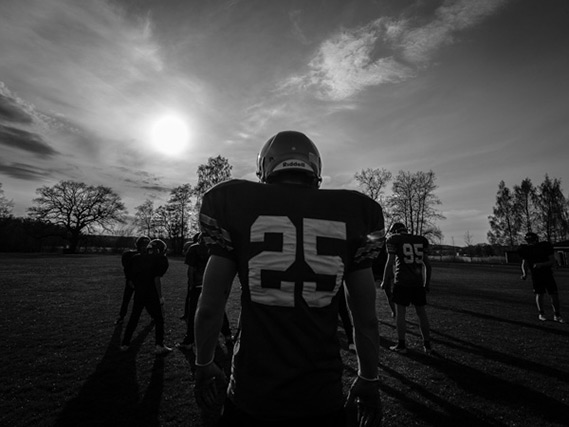 Swedish photographer Daniel Malmberg shares photos of his first sports reportage on a new American football club in Jönköping, Sweden.
Last year I went to a workshop about sports photo reportage.
The reason was to challenge myself to learn something new.
The workshop with Jonas Lindqvist and Lars Dareberg was a great experience.

I decided to go back to my roots by converting the photos to B/W, and at the same time to do something that I am not so familiar with. Also to do it working different from what I usually do.

Since American Football is quite unusual in Sweden, I hardly knew anything about it. And since there is a new club for "Football" in Jönköping. Jönköping Spartans, I decided to do some kind of reportage about this.
Read more and see more photos on Daniel's blog.