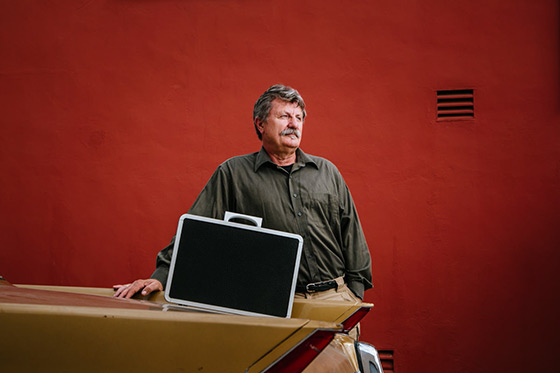 L.A.-based photographer David Walter Banks took portraits of author, journalist and filmmaker Robert Young Pelton for the Washington Post.
Robert Young Pelton is an author, journalist and filmmaker with one of the most impressive running lists of combat reporting I've ever seen. That and he also has his own line of knives which I've grown quite envious of. Young is one of those rare breed of journalists who say exactly what they think, and report only what they want in the way they see fit. A luxury only afforded from years of dedication and refusal to compromise. So to some extent it comes as no surprise that Pelton is the kind of guy who will stick up for himself, even when faced by the likes of Erik Prince, founder of the US private military company Academi, formerly known as Blackwater. Read more about the ongoing dispute here.
See more photos on David's blog.