C.S. Muncy
is a New York City-based freelance photojournalist with a client list that includes The New York Times, The Wall Street Journal, Newsday, The New York Daily News and The Village Voice. His work has also appeared in Time Magazine, The Smithsonian Magazine and Wired Japan. In 2012, he was selected for the 25th Eddie Adams Workshop, received the NPPA Short Course Travel Grant and won first prize in the National Geographic/Nikon "Full Story" photo contest. A graduate of the Defense Information School, he enlisted in the United States Air Force in 2002 and is currently a combat correspondent with the 106th Rescue Wing.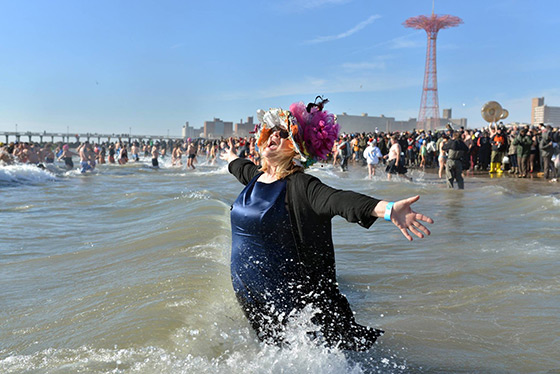 New Year's Day I was on assignment shooting the Coney Island Polar Bear Plunge for the Village Voice. I've covered this several times before – it's a blast, but it can also be rough on your gear.
For those unfamiliar with the Polar Bear Plunge, it involves stripping down to your skivvies (or less) and jumping into the ocean on New Year's Day. For a photographer looking to cover it, it mean either standing by the sidelines struggling with a hundred other photographers to get the shot, or sitting crotch-deep in 28 degree water waiting for the first crowd of swimmers to come crashing down on you like a Highland Charge. Naturally, I went with standing in the frigid water.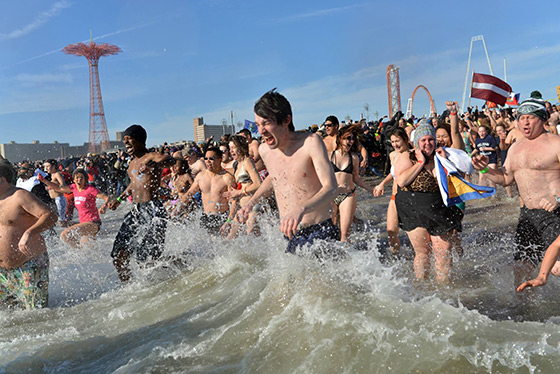 Now, cameras and the Atlantic Ocean don't really go well together. Salt water is the bane of the DSLR – a small drop can cause all kinds of long-term problems. In previous years, I used to cover my cameras in a ton of plastic wrap and waterproof tape. This wasn't an ideal situation, but it worked well enough. This year, I wanted to be able to shoot without worrying about dunking my bodies – tape and plastic wrap will protect against errant splashes, but they won't be nearly so protective against complete immersion.
Thankfully Adorama was kind enough to sign me out two waterproof kits, the DiCAPac WPS10 Waterproof Case and the Shape Full Frame Underwater Case. Using these allowed me to be a little more adventurous with my shooting. Shooting with both also gave me a good chance to compare the two.
Let's start with the DiCAPac WPS10. It's essentially a large plastic bag, with a number of zip-lock type seals that are kept shut with velcro. The most appealing aspect of this is it's low price point – at $62.50 it's one of the cheaper underwater kits out there. Unfortunately, you end up paying for that in other ways. It fit my Nikon D800 and Sigma 50mm 1.4 lens well enough (the Shape was not able to fit the larger Sigma lens) but it was awkward to shoot and focus with. With both kits you're forced to hold the lens protector snug against the front of your lens, but with the WPS10 I found a lot of my shots had severe vignetting. Also with both setups, you really can't make any adjustments – you're best bet is to set this to shutter or aperture priority, pick your setting and forget about it. The WPS10 also had an indentation allowing your finger to rest against the trigger – useful, but it was still difficult to see where the trigger was through the opaque plastic.
The Shape case was much more satisfying, though at a heftier price point ($351.12.) It's built out of two clear, soft plastic ends held together by a machined metal, watertight locking system. Another nice touch is that there's a 1/4″ thread at the bottom of the frame, allowing you to connect to a sling or tripod. The all-over clear plastic made it much easier to find the trigger, but like the WPS10 you really had no option to make any exposure adjustments. It was also much smaller – as I mentioned before, this case was not large enough for the D800 and 50mm 1.4. I ended up using the D600 and Sigma 35mm 1.4 instead. Aside from the size though, I was impressed by the ease and simplicity of use.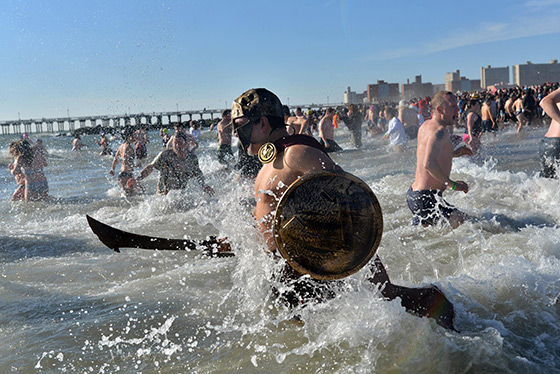 Between the two, I would likely invest in the higher end Shape over the more affordable WPS10. At the end of the shoot, I found several drops of water on the D800, making me worry about the WPS10's ability to protect against total submersion. I would say that the cheaper case would be fine to use in extreme weather or situations like this, but the Shape is more likely to provide real protection out at sea.