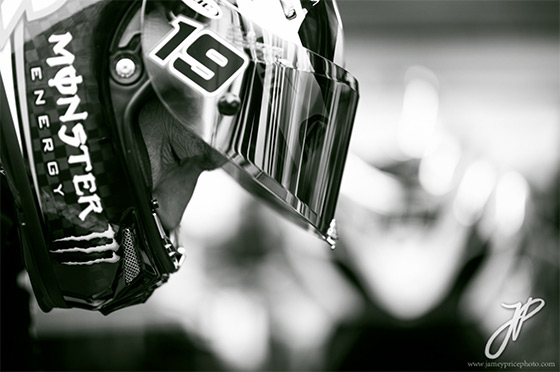 Motorsport photographer Jamey Price shares photos of the Macau Motorcycle Grand Prix.
In a gambling mecca like Macau, "All In" is something you might hear fairly frequently at the casinos that line the streets of this "special administrative" region of China. Bet big, and there is the possibility you win big. But it's also just as likely you lose big too.

Now take that "All In" thought process, and put it to motorcycle racing. In fact, having personally witnessed bike racing here, I think George Lucas probably got his inspiration for the speeder bike scene on Endor from motorcycle racing at Macau. These riders from around the world, filled with bravery and years of experience, and surely wielding balls that are made of titanium, straddle their bike, and launch off down the track at speeds that boggle the mind. Their helmets and elbows quite literally scraping the armco and concrete walls that line the Guia circuit.
Continue reading and see more photos on Jamey's blog.