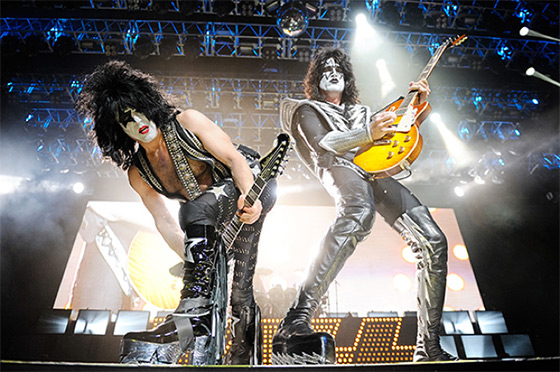 Todd Owyoung is not only a highly accomplished music photographer, he's also an avid blogger, and graphic designer for the marketing team here at PhotoShelter. With clients such as Rolling Stone, the New York Times, iHeartRadio and Red Bull – Todd's experience has had him shooting a plethora of artists, from Taylor Swift to KISS. And while it's the music that fuels his drive, it's his skill for getting the perfect shot that's kept him building an impressive client list over the past 9 years. Here, Todd dishes out his 5 major tips that all music and event photographers should know: from gear, to workflow – here's Todd's biggest take-aways from his years of experience:
1. Own At Least 1 Fast Lens
For live music photography, speed rules. Every concert photographer should have a fast lens they can rely on. An f/2.8 zoom or even a cheap 50mm f/1.8 prime will help make the most of dim stage treatments and allow a concert photographer to use higher shutter speeds to freeze motion. My personal kit consists of all f/2.8 lenses — the Nikon 14-24mm f/2.8, Nikon 24-70mm f/2.8, and Nikon 70-200mm f/2.8 VR II — and I almost always shoot them wide open.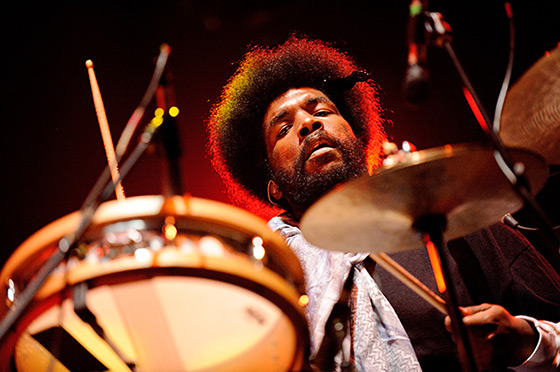 2. Dealing with Low Light – Make Those 10 Seconds Count
The best way of dealing with tricky lighting is to have a keen understanding of exposure and to be able to intuitively compensate for changing lighting conditions. Live music production presents a huge range of extremes, from deep shadows to extremely bright stage lighting that can be included in the frame. Camera meters can be easily fooled at a show, confident use of manual exposure will really help in the worst lighting conditions.
Beyond exposure, one piece of advice I always give is to use the lighting you get. If there are only 10 seconds of good lighting, make those 10 seconds count. Photography is the art of subtraction.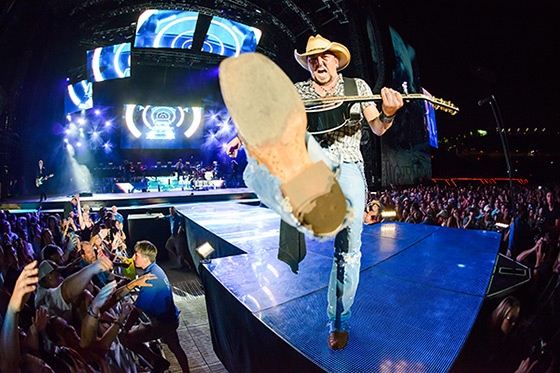 3. To Differentiate Yourself, Do Your Research
When I shoot live music, I'm really looking to make images that no one else is going to make. I'm always trying to look for different angles or opportunities and risks I can take to make my images stand out. It's not enough to simply have better composition or better technique.
To this end, research can play a big role in making the best images. I always try to check out images from the tour that other photographers have shot to get an idea of the lighting and stage setup.
In addition, checking out YouTube videos from the tour can give a lot of insight into the position and movement of the band members. Watching video of the first three songs can give you an idea of what to expect, especially if there are choreographed moves or effects that happen reliably on the tour.
4. Act like a Professional, No Matter What
The biggest unspoken rule of the photo pit is just to act like a professional. It doesn't matter if you're shooting with a toy camera — as long as respect is shown to the other photographers, the band, the fans, and security, everyone can get along. A lot of pit etiquette is simply common sense courtesy — being mindful of your cameras, moving with consideration to everyone else, not doing "hail mary" overhead shots right at the front of the stage with other photographers behind you, and so forth.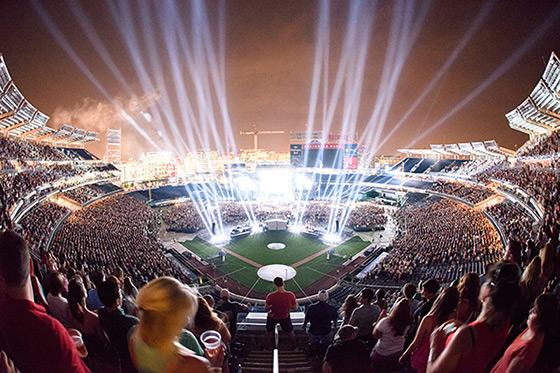 5. Editing in Post: Efficiency is Essential 
My workflow for live music includes Photo Mechanic and Lightroom. I do all of my editing in Photo Mechanic and then import the selects into Lightroom for processing. For high-volume editing, Photo Mechanic it's extremely fast to load RAW files, as it uses the built-in JPG instead of trying to render a new preview, so it is much more efficient than Lightroom for making selects. In Lightroom, my goal is to spend 10-20 seconds processing each image, max. 99% of the time, my edits are restricted to just the basic adjustment pane, optimizing white balance, exposure, contrast, highlights, shadows, and black levels.
After processing, I export the images as 100% quality JPGs and upload to my PhotoShelter account. From there, I can deliver the images to clients in a variety of resolutions, create private galleries, embed images on my blog, update my music photography portfolio, etc. — all without having to upload the images a second time.



Sarah Jacobs is a marketing associate at PhotoShelter.