First, I would like to thank Adorama and Photo Brigade for allowing me to test some amazing lenses.
This past September was my eighth season traveling up to New York City from Washington DC to cover Fashion Week. I truly enjoy photographing Fashion Week. Even though it's chaotic, I love the thrill and constant stimulation.
In regards to equipment, I am your typical photojournalist, photographing with two DSLR bodies, one-two flashes and two zoom lenses. Over the last few years, as I have moved more into reportage work, I've become tired of carrying all that gear around. I have been looking to lighten my normal load and make the switch to prime lenses such as the DC-Nikkor 135mm f/2D.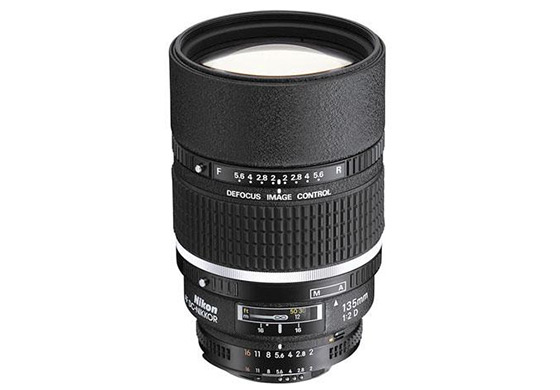 I've been waiting a long time to get my hands on the DC-Nikkor 135mm f/2D and was excited to learn that I'd be able to shoot with them during fashion week. As I wrote earlier, I am working on making the transition from zoom lenses to prime lenses. One of my normal workhorse lenses is the Nikkor 80-200 f/2.8, which has been a staple of my camera bag since 2006 (I still shoot with the same one). I've considered using the 135 as a day-to-day replacement lens for the 80-200 for some time now.
Having seven elements compared to the 16 of the 80-200 and able to open up to F2 made it much easier to shoot in low light situations and keep the ISO down and the shutter speed up to capture action. It was great backstage to shoot across the room and get a tight shot of a moment. There were a few times that I could not zoom back to 80mm or move my position, which was a little frustrating. However, this is a drawback of any prime lens.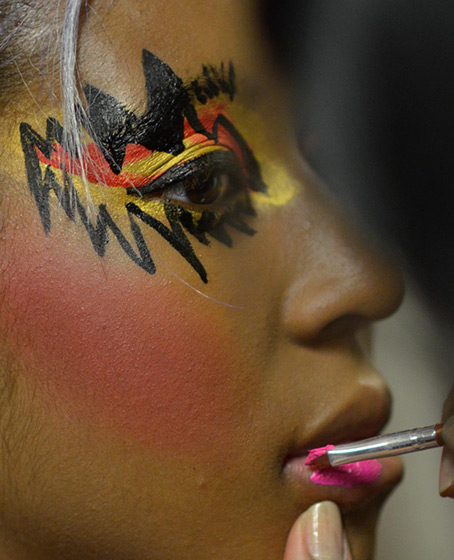 One major thing I noticed was that the lens was much smaller than the 80-200 (4.7in vs. 7.4in) and was much lighter as well (28.7oz vs. 45.2oz). I normally use the Think Tank belt system during assignments, instead of a shoulder bag or backpack. This allows me to easily change lenses or grab a flash without having to stop to put the bag on the ground. Some days I would leave the 80-200 at home. It's big, heavy and I didn't always need it. The 135 lightness and small size would be a great lens to carry on those long days.
I feel this is one of Nikon's most under-appreciated lenses and would recommend it to any photographer. It's great for street, portrait, event and sports photography.