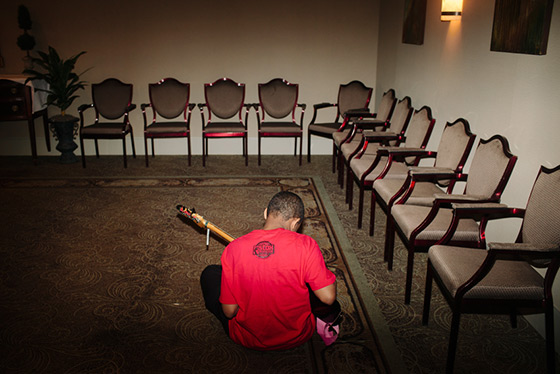 L.A.-based photographer Kendrick Brinson shares her photo essay called "Memphis: Music Eden".
In 2011, I went to Memphis with a writer for a story about rap in Memphis for FADER. I'd never been to the city before and was dumbfounded by the music, everywhere.

It spilled into streets from garages, cars, clubs, karaoke halls.

I knew I had to come back.

I returned twice more, though I never edited and shared the photo essay on the project. So this week, after listening to a beautiful interview with country music legend Marty Stuart and hearing him briefly describe Memphis, I was determined to unearth the photos, dust them off, and share them in an edited photo essay that David Walter Banks helped me narrow down.
Continue reading and see more photos on Kendrick's blog.