Not every bag I buy is based on functionality. There are times I buy a bag based on looks. I hate that I do it, but I do, and more often than not I end up with a bag that kind of works, but gets used very little because another bag does it better.
Filson is a company that for over 100 years, has provided some of the best outdoor gear for the rugged, pine scented folk. It's one of those companies that make gear with top quality materials, vs cheap and mass produced. Products you know you can and will pass down to at least another generation.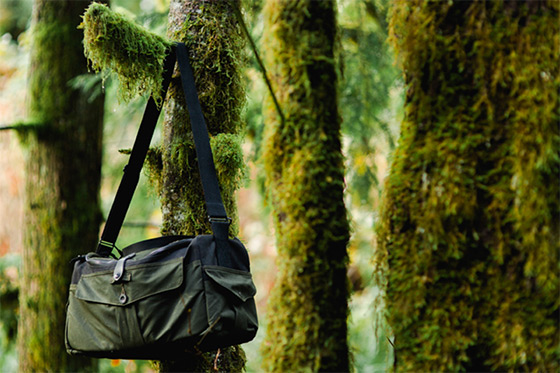 When I heard that Filson was releasing camera bags, I was beyond excited to see what they came up with. When I heard they were being designed by Magnum Photographers Steve McCurry & David Alan Harvey, my mind exploded. I mean, if there is one photographer that knows about bags, it's David. And here's proof:
I remember seeing that video years ago thinking, David really needs to design his own line of bags. These are two of the worlds leading photographers in the industry and carry so much experience with them. I really thought at this point that the hunt for the perfect bag might be over.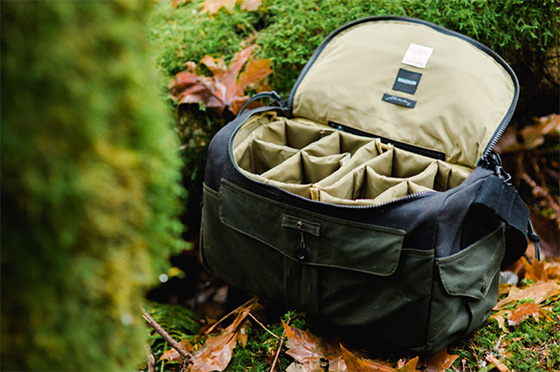 A while back I was able to get my hands on the McCurry Sportsman Bag. I've been wanting to try out the Domke F-2 which a buddy of mine used and still uses to this day. It's a bag that looked good, was simple and could carry a fair amount of gear, but a big problem for me was the fact that it wasn't padded very well, if at all. And that can be an issue for me, especially at weddings when I just want to drop my bag down in a rush without having to treat it like a case of nitroglycerine. The Filson McCurry Sportsman appears to be a modified version of their original Sportsman line – The Heritage Sportsman and the Original Sportsman which was designed as a photographers bag. So with that bit of background, lets get into my thoughts on this bag.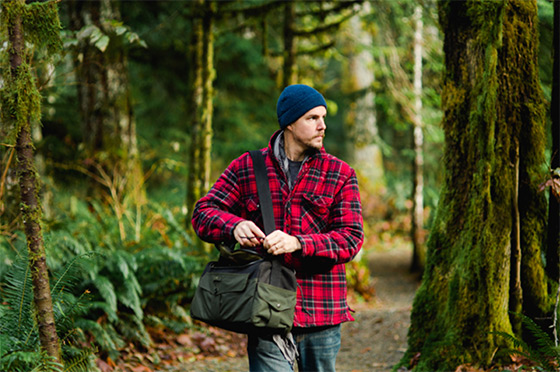 I remember when I first pulled the bag from the box, there was this immediate sense of, "WOW". Sort of like I just drove a dream car off the lot. It looked amazing, smelled amazing and felt amazing. The bag looked like it could take a good beating which is something I always consider when buying a bag. That and how much abuse my gear inside will take. The material of the McCurry Sportsman bag is a green tempered-finish cotton with a really nice strong black twill trim. Super solid.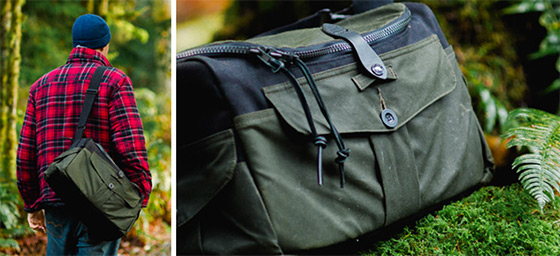 There are five exterior pockets. 3 pockets with a finger loop button that makes snapping the buttons a very quick and effortless task, one zippered pocket at the back, followed by an open pocket which could be used for papers and documents you might need quickly. Or a Cliff Bar… those are often stuffed everywhere and anywhere in my bags. One thing I really like about the side pockets is that they lock so that you don't lose any of your gear. These pockets aren't super roomy but they are fairly adequate, and I have no trouble storing LEDs, phones, batteries etc. inside them. Behind them are additional open pockets for quick store and grab items.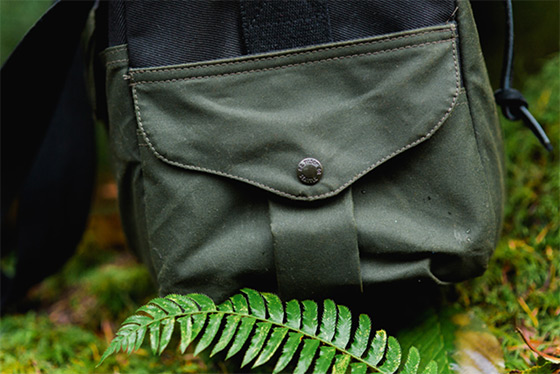 At first glance the bag's strap made me roll my eyes. The typical thin flat cotton strap. I'm not a big fan these. With enough weight these straps will absolutely destroy your shoulders.
However, after testing this thing out all season, I never once complained and the strap actually felt nice and comfortable for what it is. While I had no issues with the strap this season, the one thing I wish they did was add some grip to one side or added a shoulder pad just to prevent slip.
They also have a grab handle that is attached to the main straps buckle which can be removed. I find it super handy for times where you just need to grab and go. Like getting in and out of cars etc. It's not comfortable or pretty but it works. It actually uses the same style metal clips as the classic Domke bags. I don't care for this style of clip, I find it hurts my fingers when I try to unclip, especially in cold weather.  Thankfully, it's not used on anything other than the grab strap.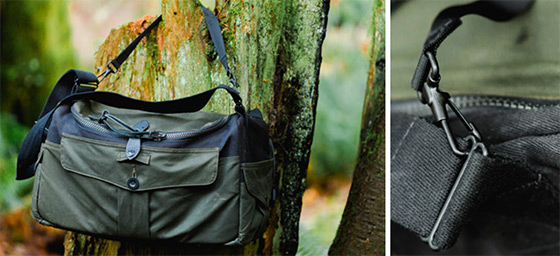 The bag has some really nice black leather accents which are also functional. The zippers are alright, made by the mighty masters of zippers, YKK. They're nylon zippers but seem to hold up fairly well. I think I've been spoiled with the zippers that Think Tank Photo uses. If I'm correct, they use a nylon coiled zipper and they're super easy to zip up over packed bags. Those have been solid for me throughout the years. Having said that, the nylon molded zipper is said to be very strong and so far they've been great as well. No issues yet!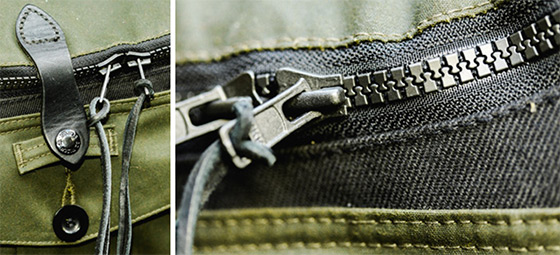 I did an over pack on the McCurry Sportsman to see how the zippers held up and they did very well. The bag was bulging with gear and it wasn't easy to close. I didn't want to force the zippers too much, but with a little help they shut everything inside, nice and snug. The seams also held up nicely. Very strong stitching all around and while some threads in the seams showed up, they held firm. Take a bow, Mr. Threads.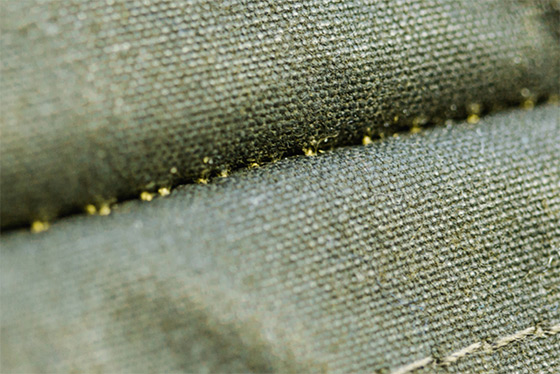 One thing I was worried about was the interior and padding. Like I mentioned earlier, similar bags had very weak protection so I honestly expected the same or something similar. Not in this case! It has two individual inserts that are very well padded. Not only are these inserts well padded, but they're not some cheaply made inserts like others I've had. These things are made very well and the materials used are top quality.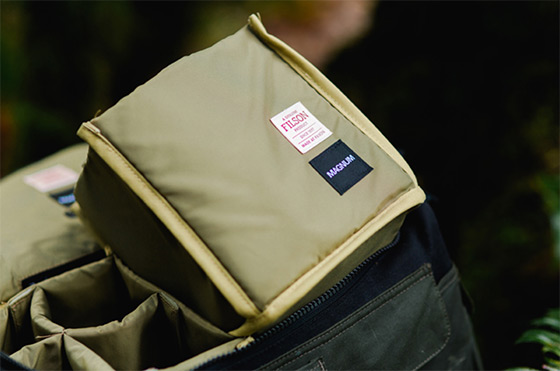 Each insert can be divided into 4 pockets and they are somewhat customizable. The divider can be taken out and is basically like a + shape (four pads sewn together). It's not a big deal, but it would have been nice if they were all individual, or one long divider and two small making the insert more customizable. Nice part is, you can take one insert out and have a big open space. I do this for traveling when I need a few clothing items and only a couple lenses.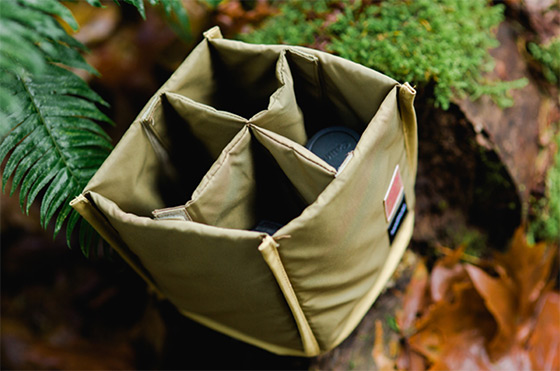 So how waterproof is the McCurry Sportsman? Looking at the bag my first thoughts were, "My gear is going to get soaked with zipper teeth this big." So I did my usual tests with the hose on rain mode and let the water fall on the bag. Inside, under the zipper, I placed paper towels to absorb water and show signs of leaking. After a minute of soaking it as if the bag were in a terrible downpour, I opened the lid and was absolutely blown away. The paper towel was BONE DRY! How water didn't get through the zippers, I don't know; but it didn't and all my gear remained nice and dry. I did a second test for two minutes of rain and still, same results. The only leak I found was where the two zippers meet. This is sadly a common occurrence with bags that have two zippers. So there you have it, don't judge a bag by it's zipper.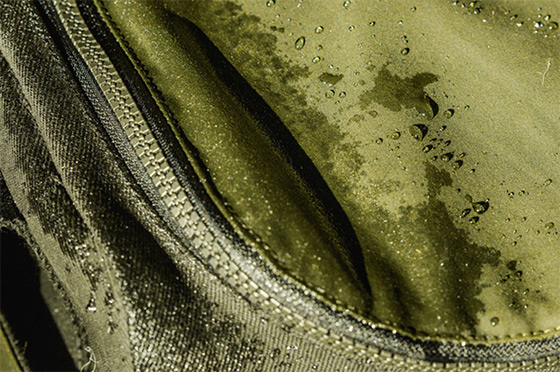 What can I fit in this bag?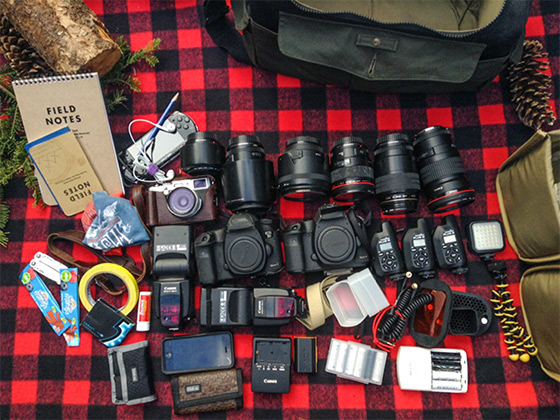 A lot! Especially for the size of the bag. This was everything that I could put in it without overpacking, and I still could've snuck in a few more small items. I have to say that I'm super impressed with what I'm able to carry in it. Plus, as I mentioned earlier about the strap being fairly comfortable for it's style, with all this gear it was still fairly comfortable. At least for short term walks.
While the hunt for the perfect bag is never over, Filson has certainly made a damn good bag that's become my go to bag for most events and weddings. I would seriously love to use another Filson bag from this series to compliment it. If they're anything like the McCurry Sportsman bag, I'd have no problem replacing a smaller bag in my collection with a Filson. I'm fairly confident this bag will be with me for many years and hey, maybe even passed down for a few more one day.
PROS:
• High Quality
• Fits a lot of gear
• Built very well
• Lifetime warranty
• Stylish
CONS:
• Metal clip for grab handle
• Dividers are one piece
• No grip under strap