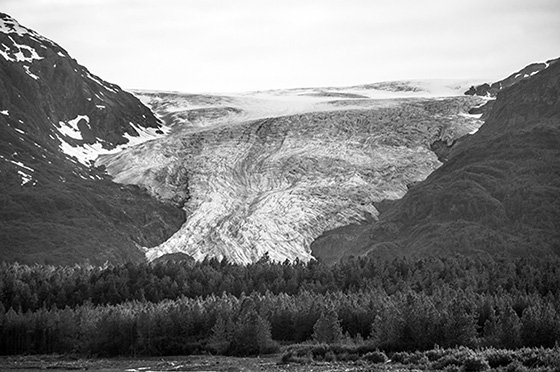 Sacramento, CA-based photographer Callib Carver shares some photos from Alaska.
Alaska is renowned as the last frontier, and despite it being 2014, the state is still new to the nation. Covering 663,300 square miles, and as a whole the state would almost touch both coast lines of the lower 48. It's a beautiful place to visit, especially during winter, even if some places are a frozen wasteland. Unfortunately not everyone will go to Alaska, for whatever reason, nor can everyone. This past summer and winter I spent some time in Alaska, with my girlfriend, and had a lifetime opportunity to shoot the beautiful peninsulas, valleys, and the Harding's Ice Field, which is a 8.2 mile round trip, but is well worth the six hour hike to see Alaska's natural and true beauty. To learn more about Harding's Ice Field, please visit their website.
See more photos on Callib's website.