C.S. Muncy
is a New York City-based freelance photojournalist with a client list that includes The New York Times, The Wall Street Journal, Newsday, The New York Daily News and The Village Voice. His work has also appeared in Time Magazine, The Smithsonian Magazine and Wired Japan. In 2012, he was selected for the 25th Eddie Adams Workshop, received the NPPA Short Course Travel Grant and won first prize in the National Geographic/Nikon "Full Story" photo contest. A graduate of the Defense Information School, he enlisted in the United States Air Force in 2002 and is currently a combat correspondent with the 106th Rescue Wing.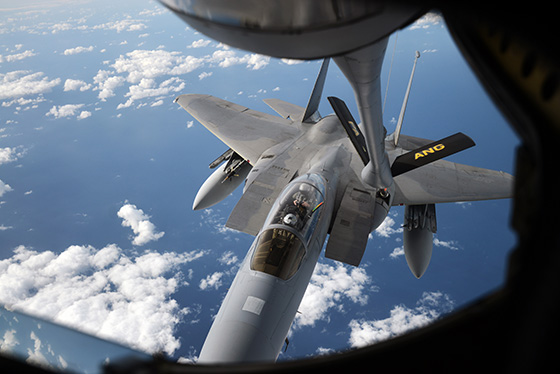 A few weeks ago somebody asked if I wanted to go out and shoot an Air Force exercise called "Southern Strike 15." "It's a big deal," they told me. "Trust me…you won't be bored."
That was about as accurate a description as one could give. From November 1st through the 7th I was working more or less sixteen or seventeen hour days. Each day would be spent shooting from multiple flights, including search and rescue training, air-to-air refueling from various types of aircraft, and working with several special forces units. Aside from my time at the Eddie Adams Workshop, I can't remember the last time I was so busy working on so little sleep.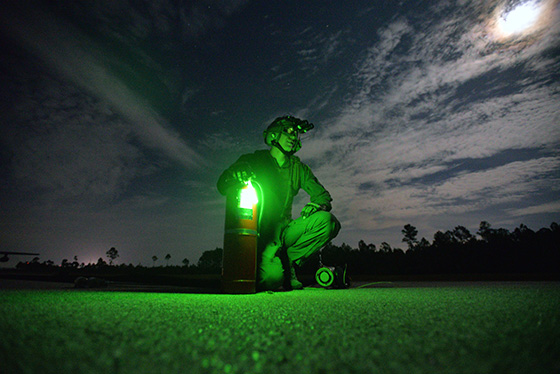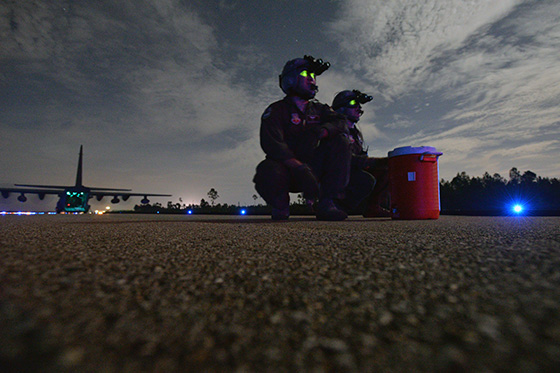 The exercise ended on a more somber note. Right before takeoff, we were told that there was a real-world emergency and that our aircraft was being designated the on-scene commander. An F-16 out of Tyndall was declared missing, and we ended up taking part in the search and rescue operations. Eventually the wreckage of the aircraft and the pilot's body would be found. It was a sobering reminder of why this training was so incredibly important.