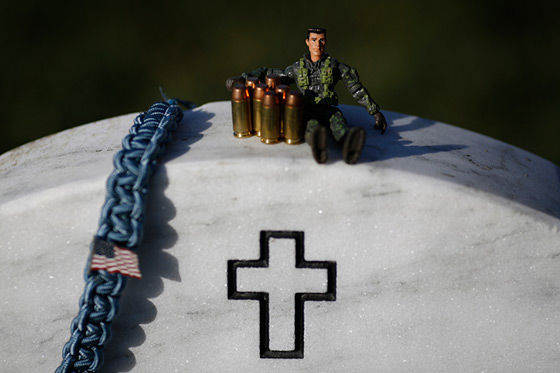 Louisville, KY-based photographer Luke Sharrett shares photos of some special gravestones from the Arlington National Cemetery.
This month I made my annual pilgrimage to Section 60 at Arlington National Cemetery. With my wife and our boy Truman in tow, we walked through the cemetery on Veterans day with our good friends Lindsey and Tony, both veterans themselves. We paid a visit to the grave of my cousin Dave, the men of Extortion 17, and the rest of the dead from our most recent conflicts in Iraq and Afghanistan. I spent about two hours strolling through the headstones. Reflecting. Remembering. Trying to reconcile the feelings of sorrow and pride inside me. Thank you for looking and honoring the lives of these men and women. See also, Part One and Part Two of this series.
See more photos on Luke's blog.