Seth Lowe
is an editorial and lifestyle photographer from Chicago, IL. He attended Columbia College in Chicago for photography, and has since traveled much of the country shooting both client and personal work. His loves photographing 'everyday people' and scenes from real life. When not working on a photo project, you will find Seth cruising the streets on his bike, or enjoying a cup of black coffee and people watching.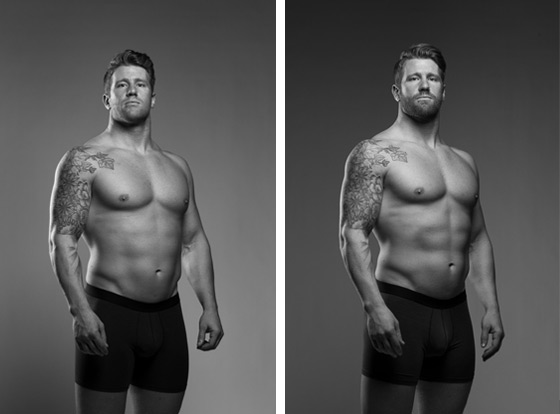 Two years ago one of my friends competed in a body building and physique competition. I didn't know about it until he was already halfway through his training, but knew that if he ever did it again, I wanted to document the process. This past spring he told me he would be competing again, and we worked out a plan to photograph him on a weekly basis for 12 weeks, plus a competition day photo. I wanted the images to be technically the same each week, leaving Sam's body to be the only variable. We did a test shoot a couple of weeks before he started to just get a feel for it and try a few different lighting set ups before starting the project. A friend let me use his studio space as it was really close to where Sam lifted, and would be really easy for him to meet up and shoot. I could've leave all of the equipment in place due to it being shared space, but we did our best each week to recreate the exact same shot.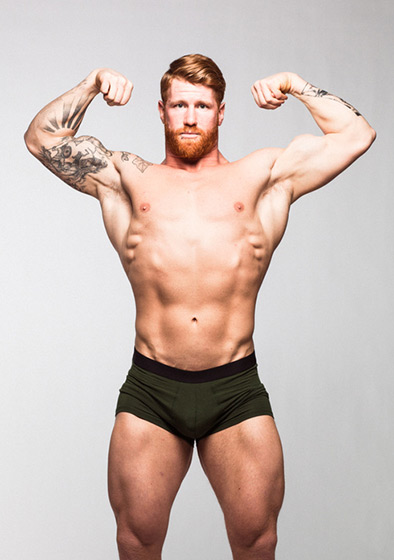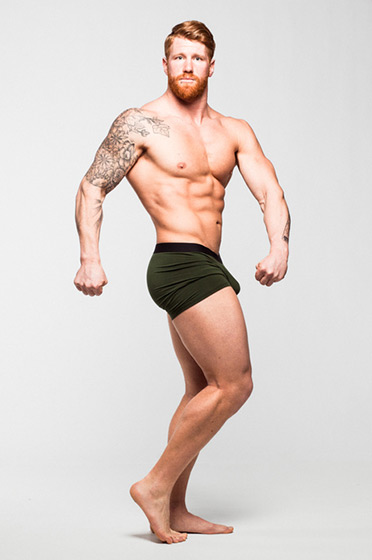 The first few weeks were kind of slow to show change as Sam worked on finding a diet and work our routine that would allow him to healthily hit his desired body weight, but after week 4 the project really took off. Throughout we also created a few different images showing off changing forms and definitions in his physique. His diet largely consisted of egg whites, tilapia, and broccoli for the last 6 weeks, so some days he would hardly have any energy due to having zero carbs. By about week 8 or 9 the project really hit a good rhythm, and same got excited as he could really see the changes and his progress over the past two months.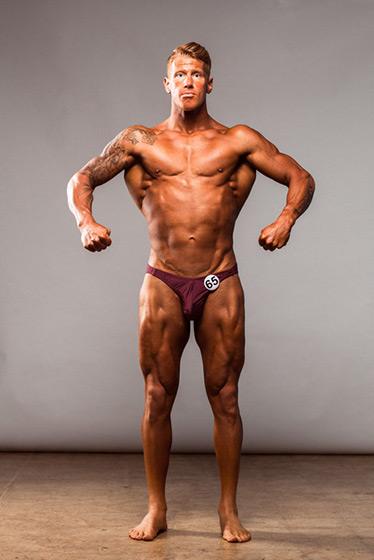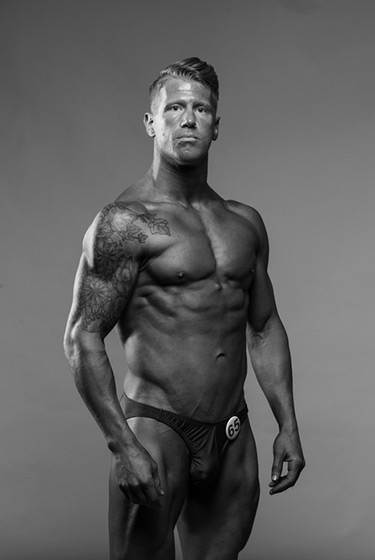 It was really fun to collaborate with Sam and work with someone so dedicated to their goal. I was definitely inspired by Sam to be more goal oriented with my own work, and also reminded to look back and see your own progress as an artist. It can be so easy to get lost in pursuing something new, or comparing ourselves to our peers that we can forget to look back and see our own change and growth.
See more photos of the project on Seth's website.