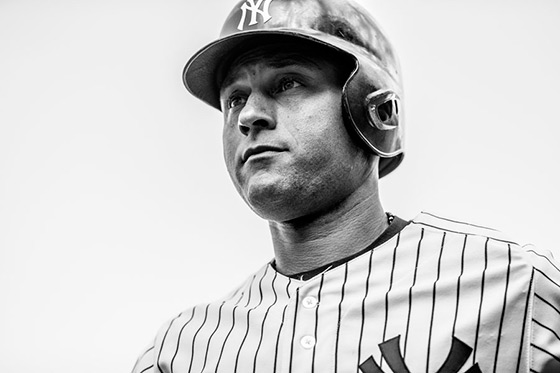 NYC-based photographer Nick Laham covered the Yankees captain for ESPN Magazine over the past few months before his final farewell last week.
Over the past few months, I made multiple visits to Yankee Stadium on assignment for ESPN the Magazine, shooting Derek Jeter during his final career home stands. It was great to see my image grace the cover of the issue and to see some really nice layouts of my images inside. Here are some of my selects, and there is a wider edit on my website.
See more photos on Nick's blog.