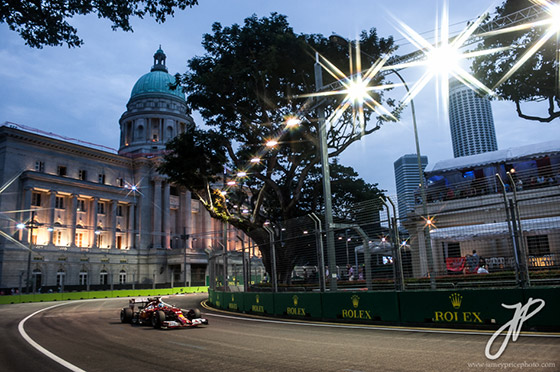 Motorsport photographer Jamey Price covered the Singapore Grand Prix, the only Formula One night race.
Singapore's Formula One Grand Prix is something special. 2013 was my first time attending. Not to wax poetic about it, but it will take your breath away. Especially if you can find some perspective over the track; The Singapore Flyer, or one of the many hotels that look over the circuit and skyline are good places to start. As the sun slowly sets over Asia, the thousand lights lining the circuit slowly start to overpower the natural ambient light, and the track comes to life before your eyes. Those fleeting moments that the sky is filled with purple and blues, and the Singapore skyline is a painting of neon lights, and the track becomes ever more defined with each passing second, is truly something special to witness.
Continue reading and see more photos on Jamey's blog.