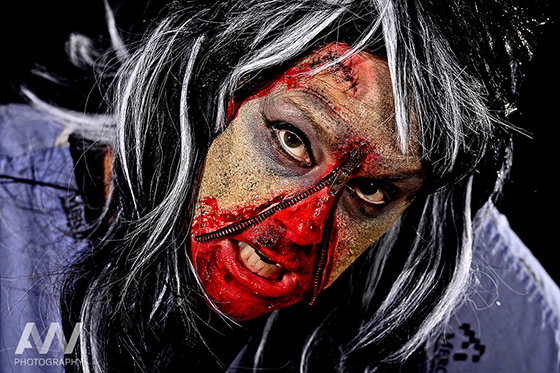 Toledo, OH-based photographer Andrew Weber took some zombie portraits for Toledo.com.
For the second year in a row I worked with the awesome guys at Toledo.com to create dynamic portraits during the Adams Street Zombie Crawl . Each year a week prior to Halloween the Uptown Association has a Zombie Crawl where everyone gets Zombified.

I setup lights in the street and people come get their portrait taken. The images below are the best Zombies from the night. Some of them are super creepy. I hope you enjoy!
See more photos on Andrew's blog.