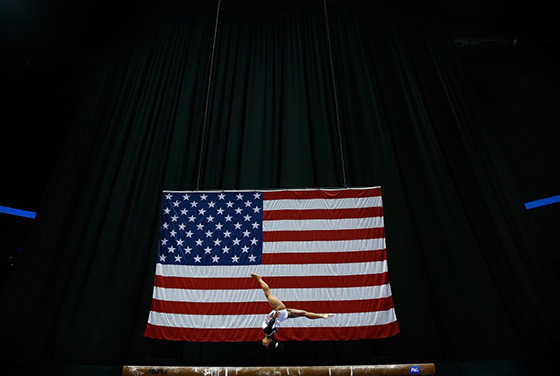 Boston-based sports photographer Jared Wickerham covered the 2014 P&G USA Gymnastics Championships in Pittsburgh.
I recently traveled back home to Pittsburgh to cover what I learned is one of my favorite sporting events to cover – gymnastics! P&G hosted the 2014 USA Gymnastics Championships at Consol Energy Center. A huge thanks goes out to Maxx Wolfson over at Getty Images for sending on this assignment and allowing me to have fun with the assignment and take some risks. Even woke up today to the new Sports Illustrated issue giving some love to the competition and my images, with the cover graced by all around great guy and Pittsburgh Pirates star, Andrew McCutchen, shot by my fellow Pittsburgh brother and Art Institute grad, Coty Tarr.
See more photos on Jared's blog.