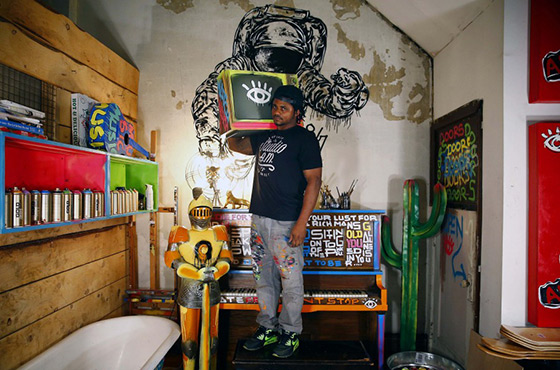 Boston-based photographer Jared Wickerham shares portraits of artist Baron Batch and curator Sean Beauford.
Studio A.M. is one of the best places on earth.

Not because it's located in Homestead, Pennsylvania – a place where my family grew up and that holds a special place in my heart. Not because the walls of the former Smoke BBQ restaurant are now covered in amazing artwork and awesomely painted movie props. And not because it would make for one of the greatest bachelor pads.

It's because of the people who spend their time inside this space – excited about life and collaborating together. Genuinely good people. Friends. And I meet new ones every time I visit.
Continue reading and see more photos on Jared's blog.