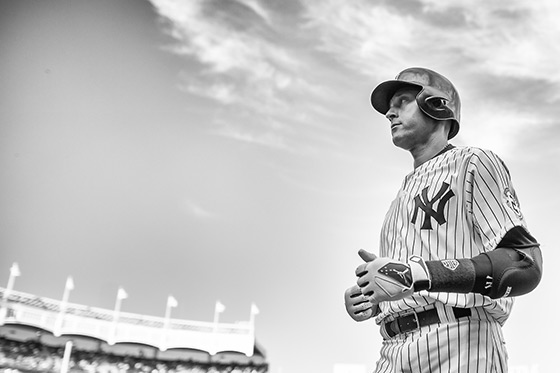 NY-based photographer Rob Tringali shot "Derek Jeter Day" and the US Open Women's Final on the same day.
So when two marquee events are happening on the same day, what do you do?

You attempt to shoot both of course, what a silly question.

Derek Jeter day and the US Open Women's Final were going on in New York City, Derek Jeter day around 1pm and the Women's Final at 4:30. I had a commitment to stay the entire Yankee game, which ended close to 5pm just as the Tennis was just getting started. Had to pack up gear and fight some Yankee, Sunday New York traffic on the way to Queens, Using my trusty Waze App was able to make it to Flushing in about 25 minutes, pretty great time, Serena Williams was up 3-2 on Wozniacki in the 2nd Set and very close to finishing her off . Made a quick decision were I wanted to be and managed to make a pretty nice frame of match point.

Moral of the story, when you've shot for a long time,  you kind of look for some new challenges, yesterday was one of those adventures that was just fun to do.
See more photos on Rob's blog.