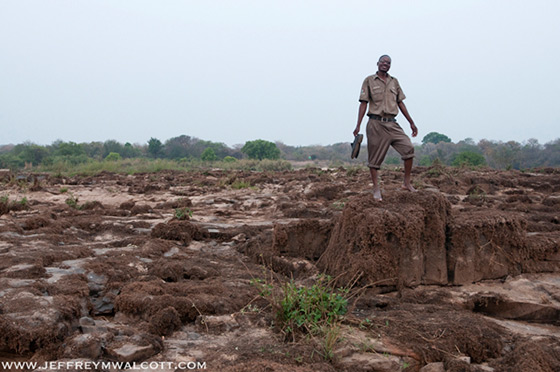 Photographer Jeffrey Walcott shares photos of the Mosi-oa-Tunya National Park in Zambia.
When I arrived in Livingstone, Zambia, I had one goal: to reach the Devil's Pool on the edge of Victoria Falls. When I arrived at the park just before sunset I was ready to go but was instead told that the information I'd been given earlier about booking the trip had been wrong. This mishap, seemingly common in places in Africa, was disappointing, but provided me with the opportunity to visit another of the pools, Angel's Pool, and to get to know a wonderful Zambian guide in the process.
While Devil's Pool is a small eddy at the very precipice of the falls, inciting feelings of danger and adrenaline, Angel's Pool is serene, sunken and surrounded by high walls of basalt. During the dry season, when the flow is the lowest, the walls rise 15 feet above the surface of the pool.
Continue reading and see more photos on Jeffrey's blog.