Rob Hammer
is an advertising photographer based in San Diego, CA and specializes in shooting professional athletes for companies like Nike, Under Armour, Reebok, Adidas, and Foot Locker. He has become knows for his use of strobes to create dramatic portraits and actions shots. Rob also spends a lot of free time shooting personal projects such as documenting old barbershops in all 50 states of the USA.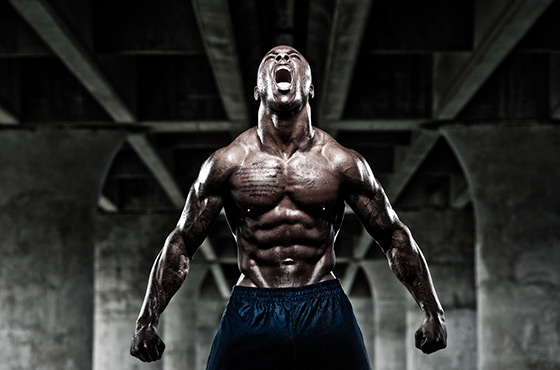 Hello, my name is Carmine Sarazen, I am a photographer and writer based in South Florida. I recently had the chance to chat with and interview Rob Hammer. You may have seen him featured in Photo Brigade's "In My Bag". With such a saturated photography market in the recent years, it has been so important for photographers to really stand out! And the most effective way, apart from investing in online marketing has been through personal work. Rob has really stood out amongst his piers, and has even recently completed a book on Barber Shops. Rob has a really refined and unique look and was happy to share what it was like starting out, getting his first client, and how to get out of a creative funk.
1. How did you get your first client?
Persistence. My first "real" client was a magazine in Denver, CO. And the art director admitted that the only reason he called me back was because "you were so annoying". After that, I eventually became a regular contributor to the magazine. And everything snowballed from there.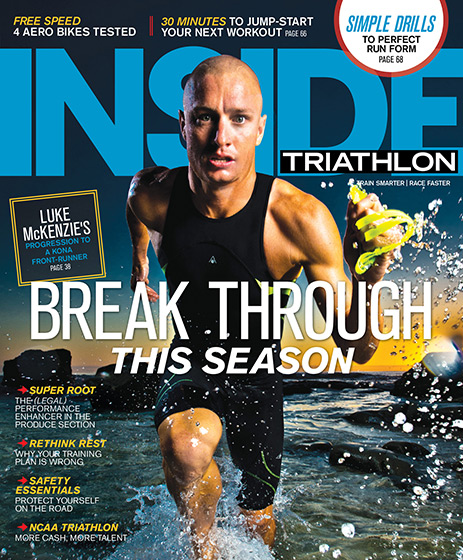 2. How did you end up shooting so much fitness? Are you a fit guy?
Fitness sort of happened naturally because it's a subject matter that I am drawn to. And something that lends itself to my style. I appreciate athletes/fitness in any form. Whether it's an elite basketball player or just an avid runner.  And I think it's fun to show that lifestyle/activity in my own way. Not sure I would describe my self as a "fit guy", but I guess it depends on who you compare me to?  I stay pretty active with things like snowboarding, body surfing, running, biking, lifting weights, and hiking. Last weekend some friends and I hiked to the top of Mt. Whitney (14,505 ft), so I guess I can hold my own? Food and beer are my downfall though. I love traveling and trying local food/beer.
3. Tell me about working and living in San Diego, what is the photo community like there?
Living in San Diego is incredible. No matter where I travel to, it's always great coming back here. Especially in the winter. I'm originally from upstate New York, so the cold gets real old. The photo community in San Diego isn't huge like it is in Los Angeles or New York. It seems like I rarely shoot commercially in SD. Most of my clients are elsewhere. Which is awesome.
4. Your work is really driven by self assignments, what do you do when you hit a creative wall? What brings you back around again?
I've always believed that nothing does more for a photographers career then personal work. It allows you to really develop and execute an idea without any outside influence. Shooting something that you are extremely passionate about always turns out great because you put %110 into it. Then other people start to take notice. They see how passionate you are about that subject, and appreciate what you are doing.  It's an awesome feeling to develop a big body of personal work, and have companies/agencies ask you to do something exactly like that, for them. Last year I got approached by Fox Sports to shoot an ad campaign. In our first meeting, they had a huge board of mock-up ads to show me the direction they were going. Most of the time those boards are filled with random images by other photographers that were pulled from the internet. This time, every single image was taken off my website from a self assignment gallery. Very humbling. Hands down, almost all of the commercial work I get, comes from personal work. Hitting a creative wall seems inevitable for everyone. Whenever it happens to me, I pack up all my gear, and drive cross country. Seriously. Couldn't recommend it enough. It's great being on your own and being stimulated by new places, cultures, people, and constantly changing light. Gives you a lot of time to think too.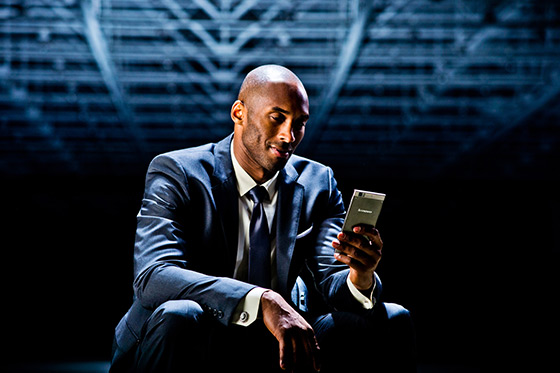 5. Who is the coolest athlete that you have shot? Someone that caught you by surprise and was really interesting?
That's a tough one. As far as personalities go, Shaq probably takes the cake. He is the biggest character that I have ever met. No pun intended. He was always goofing around. Never taking life too seriously. Kevin Durant (2014 NBA MVP) was probably the most humble. He had this incredible attitude toward life and basketball that you just don't get from anyone else. It was almost like sitting down with one of your friends. He plays basketball not just to win, but to have fun.
6. Your CrossFit series really caught my eye. Can you talk about your unique lighting set up?
Thanks. Crossfit always seemed so raw to me, so I wanted to emulate that with my lighting. I wanted the images to have a very gritty feeling. Most of the athlete/fitness images I shoot are very polished looking. Lit with a lot of lights and a lot of modifiers. The CrossFit series was the exact opposite. Outside the gym were a couple bare strobes pumping through the windows to imitate harsh sun light. Then inside I usually had a large soft light source as a very very faint fill. I guess I wanted the images to look almost as if they weren't lit. Almost.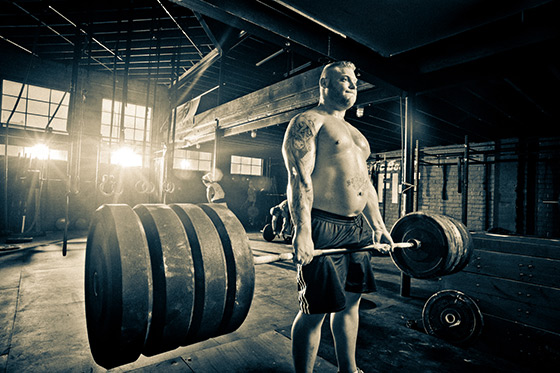 7. The Beatles or the Stones?
Stones. No contest. Exile on Main Street is one of my favorite albums ever.
8. You have your own look, can you talk about the process of developing your own style?
A photographer is nothing without his/her own look. Which is funny because it's a very hard thing to develop. When I first started out, I shot everything the way everyone else shot because I didn't know any better, and because I thought that's what clients wanted. When given an assignment, I would shoot it the way I saw in other magazines. The images would come out generic and boring. I was never satisfied with the outcome, and I doubt the clients were either. Then, at some point, I stopped caring what other people thought. Started taking risks and shooting the way I wanted to. That's when the images started taking on character and clients started calling back. Shooting the way that feels natural to you, is the only way to go. Don't shoot like the photographers you look up to. Learn from them, then take that knowledge and mold it into your own thing. The more you shoot, the easier it is to develop your own style. You just stop caring, and start shooting naturally. I also think it's important to focus on a couple things. Don't try and be everything to everyone. The photography industry is extremely competitive. You can't be great at shooting architecture and food and lifestyle and sports and landscape and portraits. Nor should you try. Shoot what you love and shoot a lot of it. That's when things come together.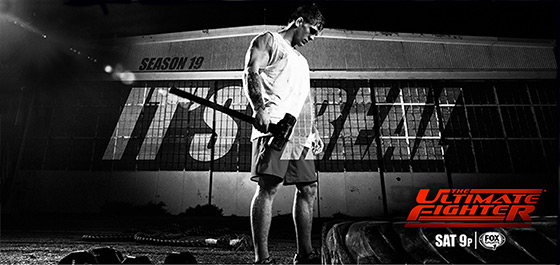 9. Your series "Hoops" is awesome, how did that spawn?
Thank you. Thank you. Used to play basketball and have always been a fan. The first book I ever read as a kid was "Drive" by Larry Bird (My mother is from Boston and raised me on Celtics basketball). One of the few pictures in that book was Bird's childhood basketball hoop. It appeared to be homemade and hung on a dilapidated old barn. I thought it was so cool that someone like him had such a humble beginning. From that point on, old basketball hoops always stuck out to me. Then, during my cross country road trips, while shooting other projects, I would shoot the old hoops that crossed my path.
10. Barber Shops is an awesome series, will there be a book?
I spent 2.5 years shooting old barbershops in all 50 states of America. And I'm really excited to say that the book is weeks away from coming out. It was an incredible experience. I really recommend every photographer do something similar. Not barbershops obviously, but some kind of long term personal project that makes you focus on one subject matter and takes you all over the country. Or world for that matter.

About the writer:
Carmine Sarazen is a photographer based in South Florida. He works with small businesses,  e commerce brands and wedding clients. He grew up in Pittsburgh, PA. After moving to South Florida for college and attending Full Sail University, he worked in the concert industry briefly. After realizing that making beautiful images was what he loved, he started to put a focus on it full time. Carmine is a nomad and ready to go where the next assignment takes him.