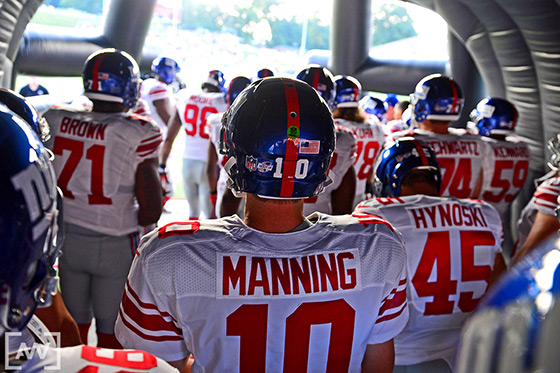 Toledo, OH-based sports photographer Andrew Weber covered the New York Giants vs. Buffalo Bills NFL preseason game.
The NFL is finally back! The New York Giants and Buffalo Bills had their first preseason game in Canton, Ohio. Preseason is  interesting as most of the veteran starters only play for a quarter, allowing for rookies and other guys trying to make the team get playing time.

Eli Manning and EJ Manuel only played for the first quarter but it was enough for the Giants to score their first touchdown.
See more photos on Andrew's blog.