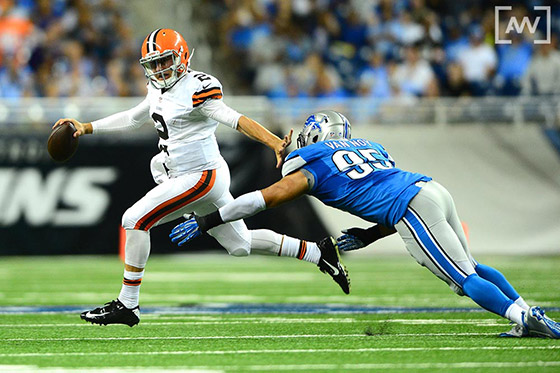 Toledo, OH-based sports photographer Andrew Weber covered the Cleveland Browns vs. Detroit Lions NFL game.
NFL game number two for me this year and everyone is still talking about Johnny Manziel. After battling it out with Brian Hoyer in training camp, he got to show what he has against the Detroit Lions. Manziel  7-for-11 for 63 yards with six rushes for 27 yards. He made the play (photo above) getting away from Van Noy look easy.

The game was very uneventful, lots of running by Johnny and lots of field goals by both teams as neither scored a touchdown.
See more photos on Andrew's blog.