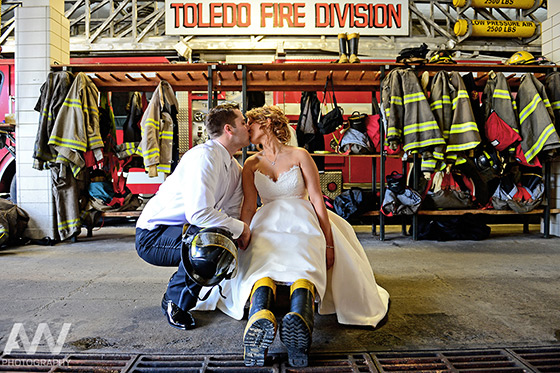 Toledo, OH-based photographer Andrew Weber shares photos of a wedding he shot in Sylvania, OH.
Congratulations to Annie and Tony Harmon on tying the knot and putting up with me all day! Annie and Tony got married on August 24th at St. Joseph Church in Sylvania, Ohio. Tony is a firefighter and he set it up, so we could stop by and take photos inside of the fire house which was an awesome location.
Continue reading and see more photos on Andrew's blog.