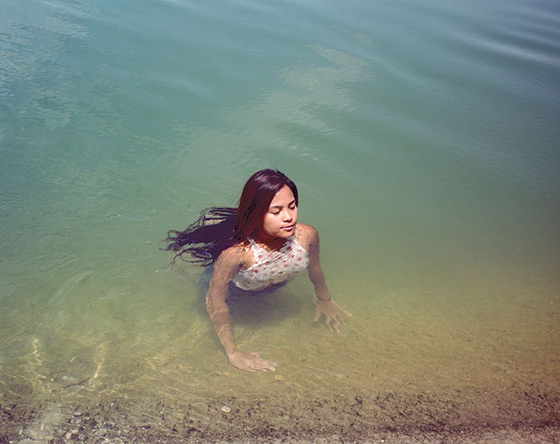 L.A.-based photographer David Walter Banks heeded a call West in hopes of finding a place to belong. He journeyed into the desert to tell a fictitious tale of his own creation.
Soul searching pulled me West. Once here, the desert snuck in through the back door of the recesses of my mind, where imagination reins, subservient only to an unflinching curiosity. The desert piqued this curiosity, and planted a seed that required no water to grow.

She beckons me like a cruel beautiful lover, burning with passion, malicious with scorn, impossible to comprehend, harder to leave. Her voice speaks in two tongues, one soft sensual and raspy, shrouded in a worldly magic, the other a shrieking battle cry, embodying everything that is war and death.
Continue reading and see more photos on David's blog.