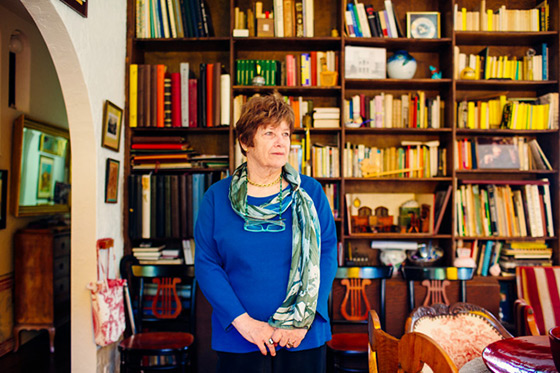 L.A.-based photographer Kendrick Brinson took photos at the family home of an Austrian born composer for a German magazine.
I unknowingly entered an amazing historic house full of music a month or two back while on assignment for Max Joseph Magazine (it's a beautiful German publication).

My photo editor told me that I would be meeting a writer for lunch at the family home of an Austrian born composer who was a fugitive from the Nazi regime. I needed to get images of souvenirs and photos of the late composer named Erich Zeisl (1905-1959). I was welcomed by his daughter Barbara Zeisl Schoenberg and grandson Randol at the family's beautiful Los Angeles home and what was amazing to me is she is the daughter of this great composer and her husband is the son of another! Her husband is the son of Arnold Schönberg, an Austrian composer and painter who also fled the Nazi Party and moved to the US in the 1930s.
Continue reading and see more photos on Kendrick's blog.