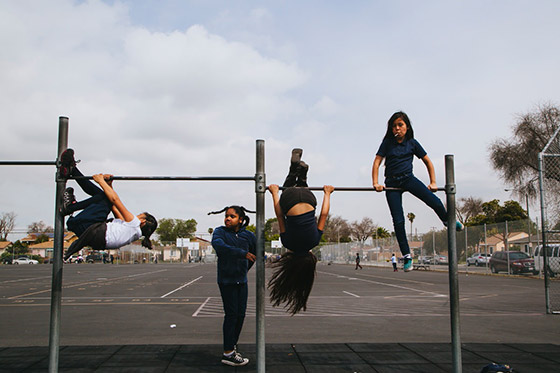 L.A.-based photographer David Walter Banks has recently shot assignments on education for different publications.
I had a stretch where I found myself on the education beat for clients like The Wall Street Journal and Education Week among others. Pretty much any photojournalist has spent some amount of time dealing with the horror of classroom overhead lighting. I used to dread such shoots, but I've grown a fondness for them. It simply makes you have to be a bit more creative, try to see a bit harder, stay a bit longer. It's a creative exercise really. But more than that, it's a time I get to witness the true beauty of craft when a teacher really knows how to reach their kids. Their ability to act as educator, wrangler, friend, disciplinarian, confidant and inspiration all in one, and many time simultaneously. They are the ones really raising our next generation, and molding the future of our very existence. They never cease to impress me, and I beg the forgiveness of all the wonderful educators I gave so much trouble in my youth. My eyes were not fully open yet, but thanks to them for setting me on the path to wake up. So, if you're with me still, go hug a teacher.
Read more and see more photos on David's blog.