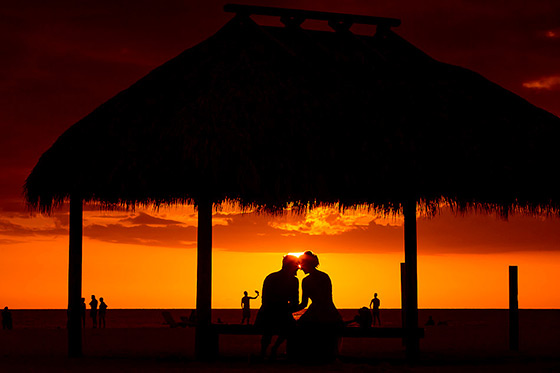 Commercial and wedding photographer Chip Litherland shares photos of a wedding he shot in Marco Island, Florida.
Photographer's weddings are so much fun – especially when we're greeted with quite possibly the best sunset ever. Amazing. Photographers just know light and where to find it. We gravitate to it like moth to flames.

Andrew and Stacy got married last night at the Marco Island Marriott near Naples, Florida, and while storms threatened, they never materialized and we were treated to an insane sunset. Both Andrew and I were practically speechless as we watched the sun drop below the horizon. Andrew is an awesome sports photographer from Ohio, and I'm always humbled when amazingly talented folk hire me to cover their wedding.
Continue reading and see more photos on the Eleven Weddings Blog.