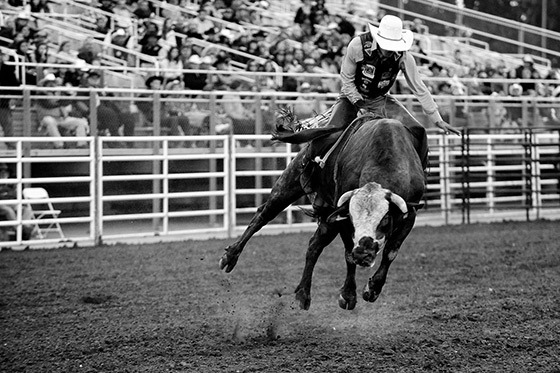 Monterey, California-based photographer Nic Coury shares photos of the 2014 Professional Bull Riding Touring Pro Event in Salinas, CA.
Last night, I shot my seventh Professional Bull Riding at the California Rodeo Salinas and it was by far the best set of photos I have made at this event. I think mostly because I consciously thought about the photos I was trying to make and had a vision. Or maybe that I was just tired of shooting the same shot of a bull rider coming out of the chute.

An old colleague said told me once if there are two events I ever have to shoot in my career, it's boxing and rodeo. Even though the rodeo culture isn't me whatsoever, I do really enjoy photographing it.
See more photos on Nic's blog.