I am working with a very low budget and I also like to travel really easily. I also tend to travel for longer periods of time so it is very important to me to pack efficiently. As a result, I got this great backpack that allowed me to carry my gear in the lower compartment and all of my day-to-day stuff in the top compartment. I can also carry the tripod on the front part of the backpack, where the logo is and that is super helpful when I am shooting video.
​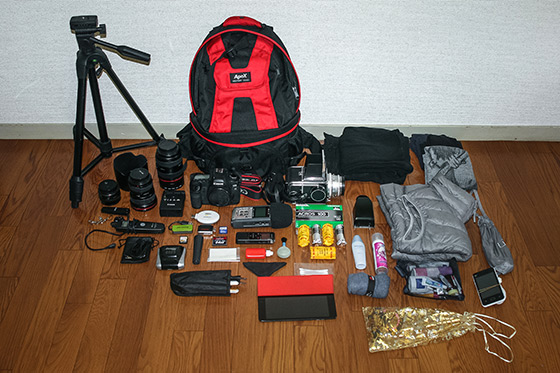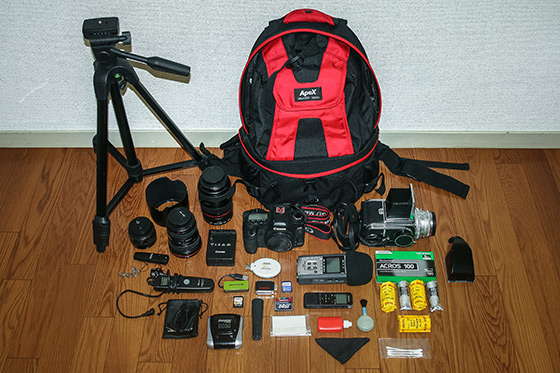 My work tends to bounce between digital and film. Sometimes I got o a location to shoot only video or only digital stills and sometimes I am only shooting film. Of course, there are always the crazy trips where I am shooting a little of everything.
​​
For the digital work, I use a 5D Mark II, and my go to lens is the 24-70mm 2.8 Canon lens. Given my budget I had to pick a versatile lens that could shoot well in low light and that is where the 24-70mm comes in. I am also shooting with a 17-40mm 4.0 Canon lens, which I keep on me for time-lapses because I like to shoot the night sky with it. I don't like to shoot stills with it as much because of the warp on the edges. Lastly, I also shoot with a fixed 35mm 1.4 Canon lens which someone gave me. It is a great backup lens and shoots well in low light.
For video I am taking sound with a Zoom H4n mic and a cheap Sony recorder that I bought in Japan. I have actually been really happy with this recorder and it is great when you are doing really bare bones shooting. I also got an affordable lavalier which I hook up to the Sony recorder. All of the audio equipment is very affordable and fits a limited budget.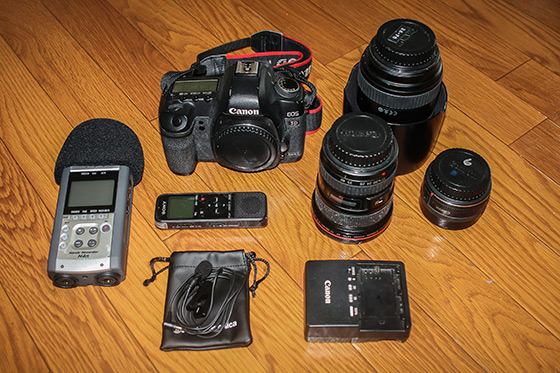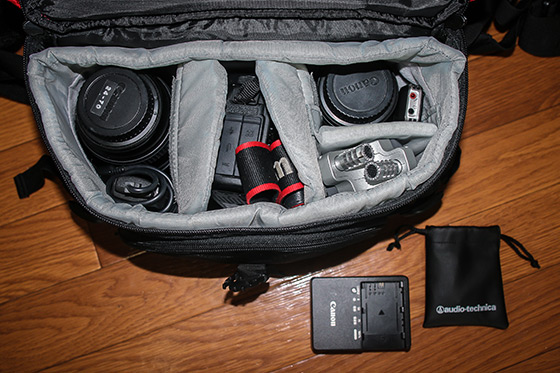 For film I like to shoot with my Hasselblad 500C. It is old and reliable and it is built like a tank. Though it is not fully shown, I typically like to shoot with Kodak Portra color film and Ilford Delta black and white film.​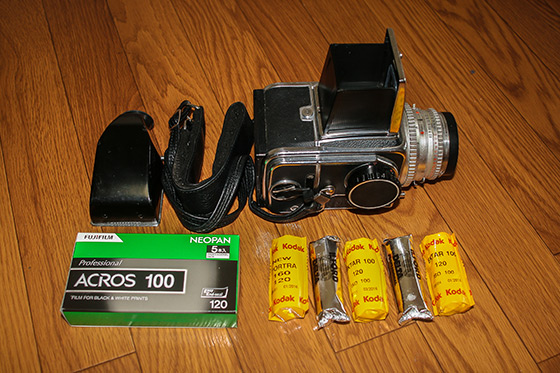 ​My accessories change from trip to trip but I commonly have an intervalometer on me for timelapses, as well as a wireless transmitter, on the go sensor cleaning tools in case I am shooting somewhere really dusty, lens cloth, as many SD and CF cards as I can bring, card readers, an extra camera/recorder handle and battery chargers.​​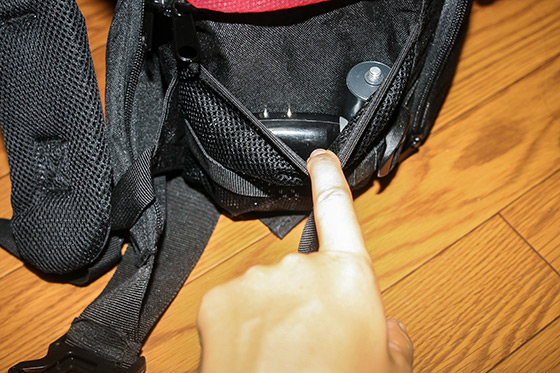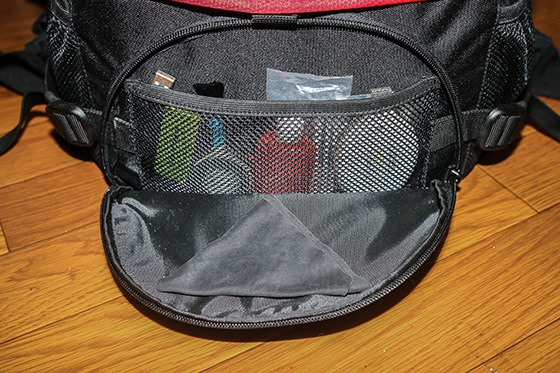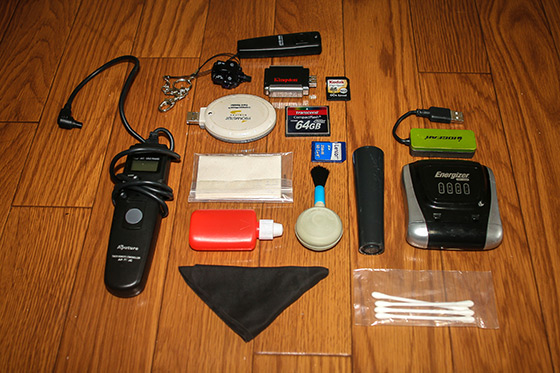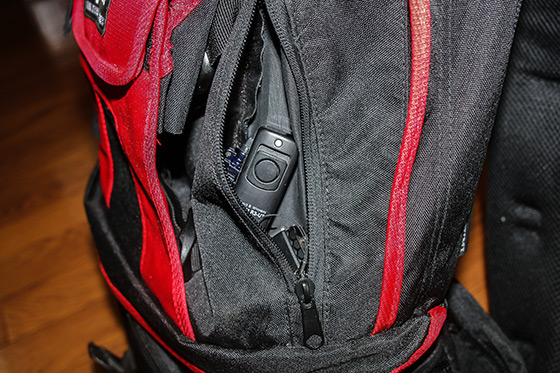 Up top I carry the basics (not all of which are shown here), 3-4 t-shirts, 2 pairs of pants, an extra jacket or coat (depending on the time of the year), a travel towel, travel sized toiletries, underwear, socks, etc. My goal is always to pack small and plan to do laundry often.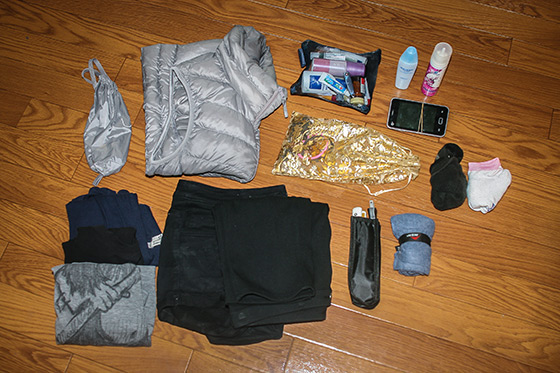 ​Of course, sometimes I need an extra side bag for the really big trips, in that I like to keep my computer, hard drive, iPad mini, Kindle, an extra set of speakers, headphones, and of course notebooks and pens!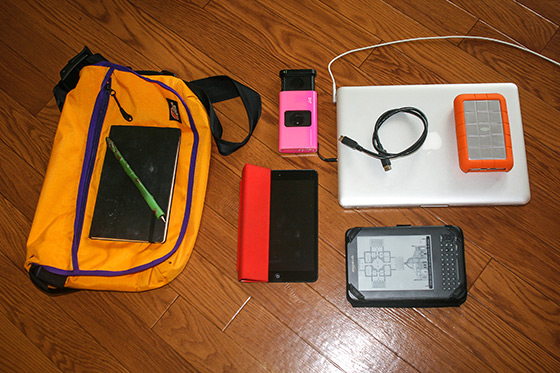 I hope this "in my bag" submission shows you that you can do great work on a shoestring budget! Plus, you will get a lot of surprised looks at how light you travel!