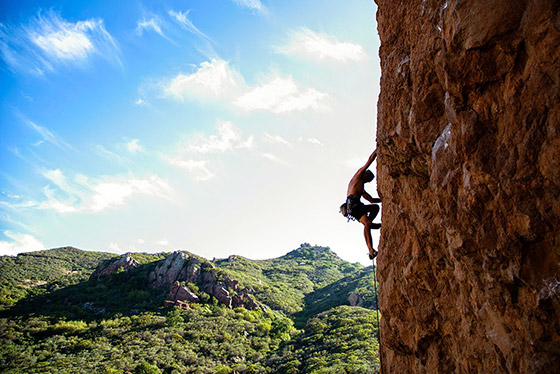 L.A.-based photographer Dan Krauss photographed a 51-year-old climber for AARP at Echo Cliffs in the Santa Monica mountains.
I was incredibly happy to shoot this story for AARP's instagram campaign. I met Bob Passerini while climbing at Echo Cliffs a few months ago. He was climbing harder routes than anyone I personally know, and doing so at 51-years-old. These images are from a casual Sunday afternoon climbing with his wife, Jane. He sent Pretty in Pink (5.12b) and State of Grace (5.13c) seemingly effortlessly. After 30 years of climbing, he's still pushing his own limits and climbing harder than ever. Absolutely inspiring. I hope I can crush like him at that age.
See more photos on Dan's blog.