Marko Georgiev
is a staff photojournalist for The Record, a North Jersey Media daily newspaper. Georgiev's international photo career spans over two decades, on four continents, in six hurricanes and two trips to Iraq for The New York Times. Georgiev is a licensed pilot, biker and sailor and hates selfies photos.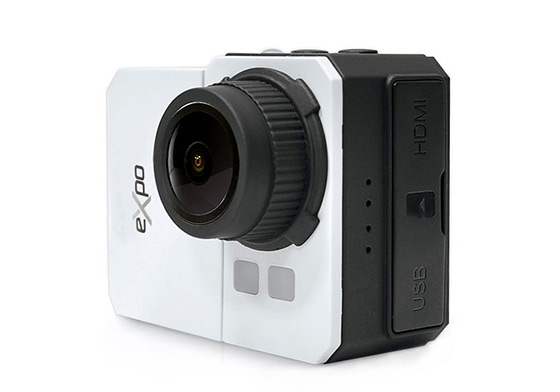 The Pyle eXpo Hi-Res Mini Action video camera was released in the beginning of May and a couple of weeks later I decided to give it a ride. Literally. The camera looks and feels like a GoPro, but is has its own integrated 2" LCD screen on the back. Playback function and footage review, although soundless, is possible. The removable battery is neatly placed on the front by the lens. Fully charged it lasts about an hour of recording. I used it for 3 hours riding my motorbike and I had about 45min of recorded footage. Clips mostly. The lens is a standard ultra wide angle, f/2.8.
The package comes with: USB cable, car charger, splash-proof case, wireless remote and mounting clips. The parts are similar but not compatible with the GoPro mounts.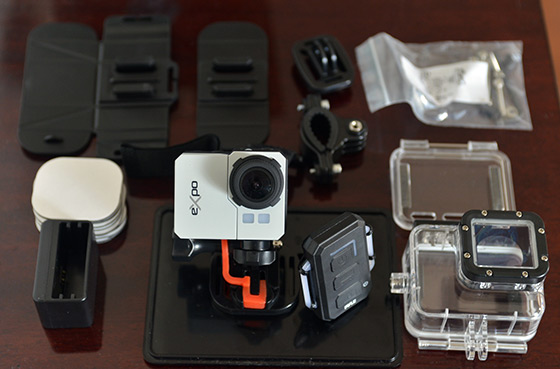 I mounted the camera atop of my motorbike helmet and went for a ride through Harriman State Park in NY, just 30 miles northwest from the city, a beautiful ride.
The on/off wi-fi remote was attached on my left handlebar and I was operating the camera with my thumb while I was riding. The three buttons are big and easy to push with motorcycle gloves, simple to use. It worked just as it was supposed to, although since I was not fully familiar with the camera, sometimes I had to stop, take off the helmet and make sure the camera was on.
I recorded in 1080p @30 sec, since the 1080i @60 sec files were way too large and too slow to process. The editing is fully done on iPad, using the iMovie app. Not an easy task, but doable, it took me a few hours to trim the clips and edit 3 final minutes. I had another GoPro 2 attached on the right side on the bike for additional angle.
It's a pretty decent action camera, it's very simple and does exactly what other GoPros do. The specs are more or less similar, and having an integrated LCD screen is really refreshing. I loved the fact that I can instantly check the angle by replaying the footage. The menu is loaded with functions and a ton of options including time lapse. It has a Micro SD Card Slot, which comes empty, of course.
The lack of mounting accessories hurts it a bit, but it comes with an underwater case and the simple smartphone app works, again, exactly as it's supposed to. There is no supporting editing software but it seals the deal with its low price of $160 on Amazon.
You can find all the specs here.