C.S. Muncy
is a New York City-based freelance photojournalist with a client list that includes The New York Times, The Wall Street Journal, Newsday, The New York Daily News and The Village Voice. His work has also appeared in Time Magazine, The Smithsonian Magazine and Wired Japan. In 2012, he was selected for the 25th Eddie Adams Workshop, received the NPPA Short Course Travel Grant and won first prize in the National Geographic/Nikon "Full Story" photo contest. A graduate of the Defense Information School, he enlisted in the United States Air Force in 2002 and is currently a combat correspondent with the 106th Rescue Wing.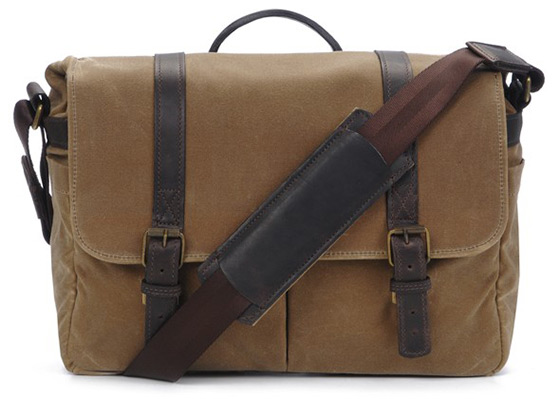 A few months ago I was invited to photograph a group of parachutists taking part in the seventieth anniversary of the D-Day landings. Known as the Pathfinder Group, they were a mix of current and retired military personnel and civilian jumpers. For the anniversary, they would be flying over several areas around Normandie in period uniforms and jumping from a WW2-era C-47 aircraft.
I was asked to cover the event wearing similar period clothing, if only not to stand out in other shooters images. After some searching, I managed to find an old USAAF hat and flight suit, but carrying my gear presented a few unique problems. All of my current bags are made from modern cuts and materials. They'd stand right out.
Thankfully, ONA had sent me one of their Brixton bags a few weeks earlier for review. ONA, known for premium camera bags and accessories that carry a classic look appropriate for the era.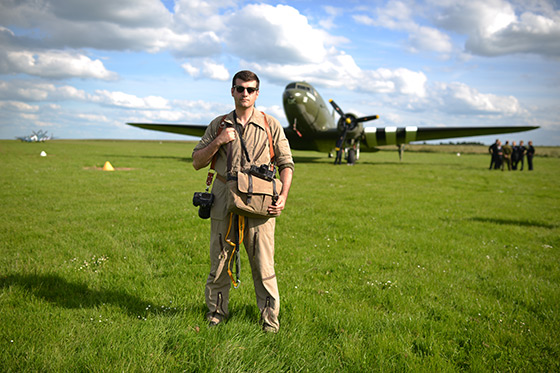 The Brixton I carried with me is constructed from sturdy waxed canvas. Unlike other bags I've worked with before, the Brixton seems to look better as it shows its wear. The canvas is reasonably waterproof, and the leather buckles hold up well in high-impact areas. The material is also thick enough that I don't have to worry about thieves cutting into it while on the road. The strap is solidly attached to the bag, and the leather shoulder pad fits comfortably against me without twisting or digging into me.
After two solid weeks of continuous use, I really only had a few complaints. First, the bag's a bit small. It's really designed for a shooter traveling with a lighter kit. Single-body photographers, travelers, as well as rangefinder and mirrorless shooters will have absolutely no trouble working with it. I carried two D600's and a couple of lenses, which more or less fit. If you're working with a larger setup, you're going to struggle to find a place for everything. Even my 70-200 was a tight fit.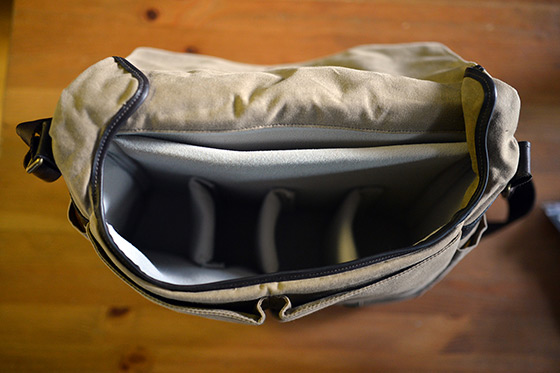 The only other issue I had was that the leather buckles are a bit funky to adjust. Instead of clipping down into the body of the bag from the cover, the two releases clip upwards. It's not so much that it doesn't work, rather it's just very different from what I'm used to.
In the end, I was very happy with the quality of the Brixton. It's tough, carries enough gear for the average photographer and it looks just as great with a suit as it does with flight gear. At $279, it's a bit on the pricier side, but you definitely get what you pay for.
PROS:
– Ideal bag for most situations
– Doesn't scream "EXPENSIVE CAMERA GEAR, COME STEAL ME"
– Tough exterior, padded interior
– Comfortable as hell
CONS:
– Slightly smaller than I'm used to
– Odd buckle setup
– Relatively expensive compared to other bags of similar sizes. Worth it though in construction quality and materials.