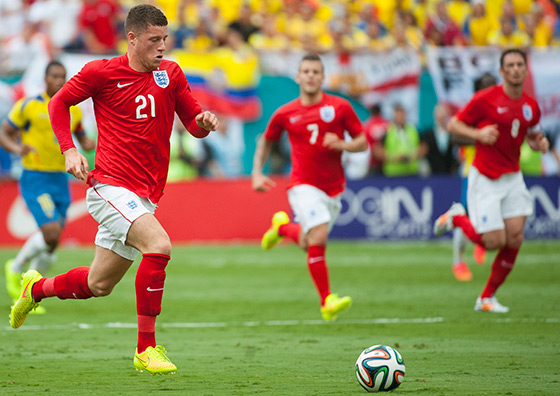 Philadelphia-based photographer Jack Megaw photographed the England national soccer team in their preparations for the World Cup.
Over last week I had the privilege to fly down to Miami and photograph England in their preparations for the World Cup which begins in Brazil on Thursday June 12. England trained in Florida in order to adapt to the hot climate they will face in their first match. Overall I photographed England's final two warm up matches along with a training session. I also discovered a great sport called Footvolley…you can read and see pictures about that here!

Here are some of my thoughts from the week.

"There are two jobs that everybody thinks they can do. To be Prime Minister and England manager."  

Each time England play in the World Cup expectation for the England team is to win it for the first time since 1966. England haven't won a major international tournament since. 48 years of hurt. Even now with a young team there will invariably be disappointment unless the team wins the World Cup. The expectation for the 23 young men is enormous. But should the team lose normally that responsibility will fall to one man. Sometimes a player who makes a mistake but normally the England manager. Hence why the nickname for the position is "The Impossible Job." Managers who take the job on know full well that failure could ruin their career. Mention the names Graham Taylor or Steve McClaren to an English football fan and the response will almost invariably be a negative one.
Continue reading and see more photos on Jack's blog.