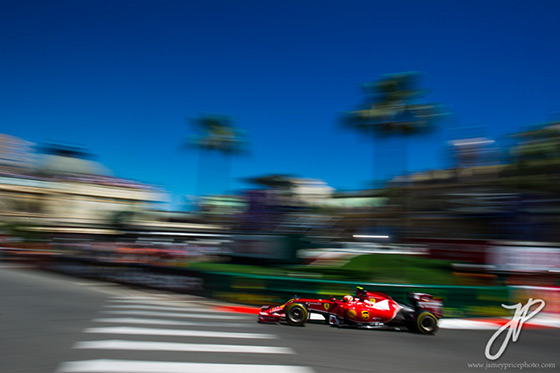 Charlotte, NC-based photographer Jamey Price covered the Formula One Grand Prix in Monaco.
A sharp sound pierces the sunny Mediterranean skies as the noise echoes across the buildings around me. A car comes flying into view and I desperately try to pan with it as it screams off into the Monaco tunnel. I'm 21 years old and sitting in the grandstand with my dad across from Portier, one of Monaco's many famous corners. It's qualifying day for the Monaco Grand Prix 2008. With my eye stuck to the viewfinder for the next 2 days, I attempt to photograph F1 and GP2 cars at speed around the principality. It was the first time I photographed anything with my camera. I was brand new at it. Never even had an an interest in photography really. I was just playing around. But I knew that I was enjoying what I was doing with the camera and the race cars, even though looking back at the pictures, I wasn't terribly successful at it.
Continue reading and see more photos on Jamey's blog.