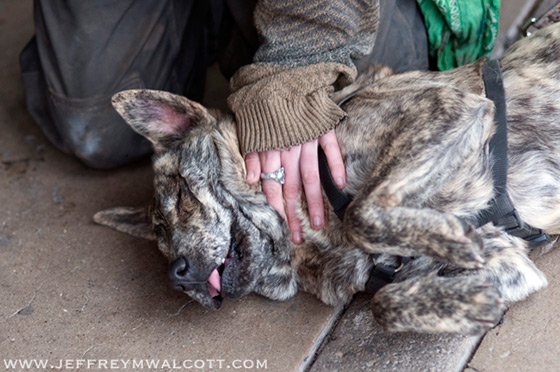 Tucson, AZ-based photographer Jeffrey Walcott took portraits of a group of people called freighthoppers, who illegally ride trains as a method of travel and transportation across the country.
I didn't know what to expect when I set out to photograph some of the travelers – some would call them homeless or vagabonds – that often can be found on 4th Avenue in Tucson. What I did find though challenged any preconceived notion that I might have had about those living on the streets. I believe the general opinion of those without homes and means is that they are dirty, unhappy, riddled with addiction and hopelessly lost. What I found in my brief encounter with a group of five travelers can only be summed up as happiness and beauty.
Continue reading and see more photos on Jeffrey's blog.