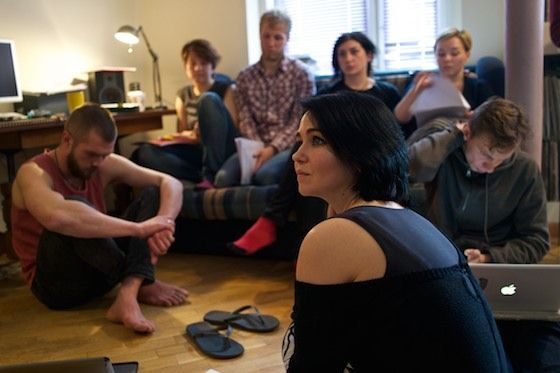 Photographer Richard Beaven spent some time in Belarus photographing the Belarus Free Theatre rehearsing and performing in Minsk.
Through mutual friends I made contact with the founders and managers at the Belarus Free Theatre, an amazing organization working tirelessly to provide a voice for people in a little known European nation ruled by the same dictator for twenty years. The gift of free speech is not available to the citizens of Belarus. For visitors, tourist visas can be attained but on the whole journalists are not welcomed. Having figured out a visa, in May, I flew from New York, via Vienna, to Minsk for a few days with the actors to experience their work and help shine some light on their situation. From the moment of arrival (into an imposing soviet style terminal building) to the moment of departure, this is a place where it's easy to feel like you're being watched… even if you are not. I traveled light, with a single compact camera and a copy of my passport, just in case…
Read more about the Belarus Free Theatre and see more photos on Richard's website.